Premiere | The Juan MacLean: "I Can't Explain (Alinka Remix)"
Gasboy
Premiere
The Juan MacLean: "I Can't Explain (Alinka Remix)"
Alinka delivers a club-ready house heater of infectious vocals loops and grooves.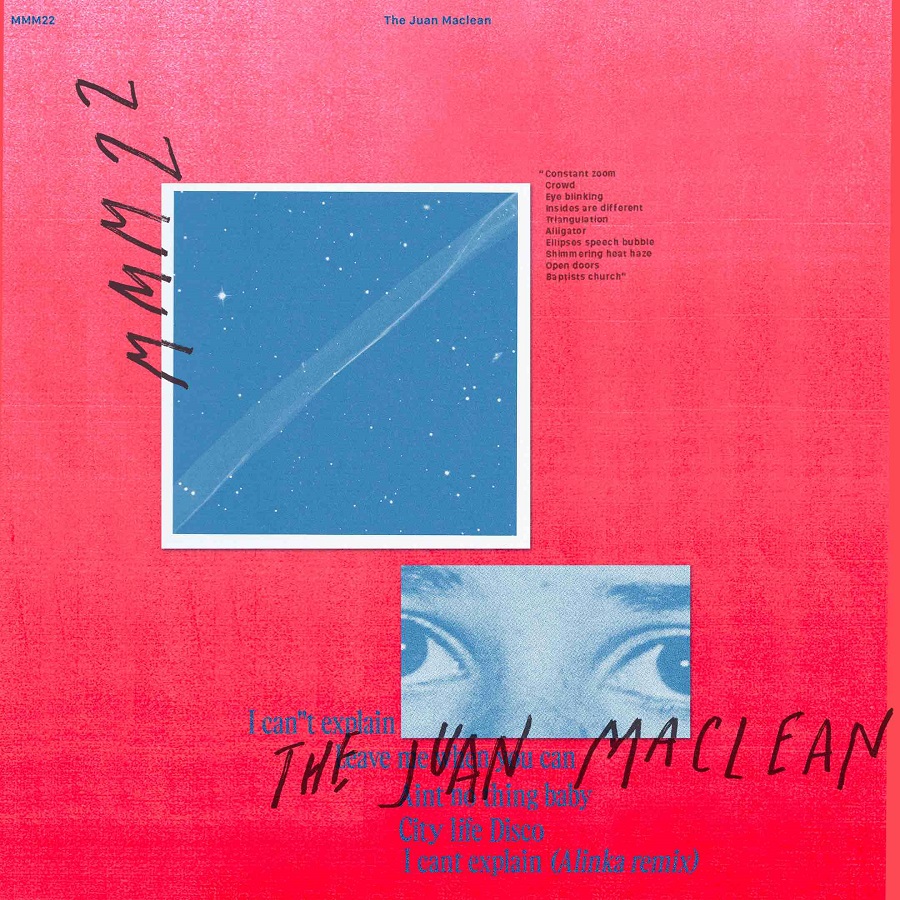 DFA stalwart Juan MacLean returns with a new EP on Man Power's Me Me Me.
Brooklyn-based DJ and producer Juan MacLean, a defining fixture of the New York and international music scene since his first records on DFA in 2002, has produced an extensive catalogue of 12's and LP's, mainly for the record label established by his old friend James Murphy from LCD Soundsystem, DFA Records. Our beloved producer has been pretty damn busy, as of late, dropping a steady stream of quality tracks and remixes. Just last month, he graced us with his long form ambient LP "Ritual Device" on Going In, an album intended for journeying during altered states of consciousness or inducing them.
Following his collaboration album with Man Power under their Juan Power moniker on Life & Death back in 2019, the prolific Juan MacLean now links up with his excellent imprint Me Me Me for a killer five-tracker called "I Can't Explain". Consisting of four original cuts and a remix from the incredibly talented Alinka, the EP showcases Juan's productions' upbeat vibrancy as the funk-infused energy combines with the spirited synths and spacey elements.
Speaking about the EP, Juan MacLean says: "I produced every track on this EP under the influence of some type of psychedelic, mostly LSD. They are long, linear tracks that were composed after weekends of head down dancing in dark clubs, meant to induce the type of trance that comes from repetition and a certain kind of moodiness. They also have a bit of old school House flavor to them, with the looping of mangled 1 bar Disco samples. Per usual with these kinds of tracks, they were in my DJ sets for a couple of years as I fine-tuned them, and I end up getting very attached to them, particularly when other DJ's start asking about them, and then I get to a point where I actually don't want them released! But when Man Power asked if he could release them on Me Me Me, I immediately agreed, as I knew they would be given a sort of care and support that would make me happy to have them released into the world, as opposed to feeling they would just be released into a black hole."
Today we are psyched to premiere a great remix of the record's title track by Berlin-based DJ and producer and Fantasy Life boss Alinka, who also runs the label Twirl Recordings alongside Shaun J. Wright. Fresh off the release of her full-throttle house banger "Rhythm Sister", Alinka is back at it again with this bubbling remix of "I Can't Explain". Infusing the original tune with an extra dose of dancefloor power, Alinka delivers a club-ready house heater of infectious vocals loops and grooves. Just perfect!
Blast it below exclusively on LAGASTA.
The "I Can't Explain" drops on April 23 via Me Me Me.
Pre-order it here.