Premiere | Body Music: "Don't Think Twice"
Elice Mour
Premiere
Body Music:
"Don't Think Twice"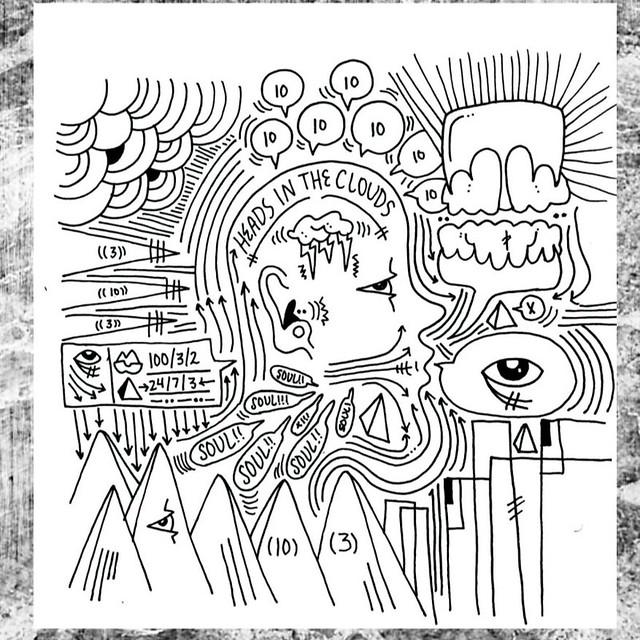 It's premiere time! Body Music, the foxy collaborative project between The Rapture's Vito Roccoforte, who also operates as one half of Vito & Druzzi and Boston's producer and multi-instrumentalist Bosq, was informally formed in the spring of 2015. Bonding over a mutual love for raw, funky disco, house music and jazzy gospel piano licks, they began passing unfinished ideas back and forth until a debut EP took shape in 2017, the four-tracker "Just One" on Brooklyn's Razor-N-Tape.
The follow up is a fresh 12″ on Head In the Clouds label with a pair of 21st century funky, low-slung anthems in the vein of Arthur Russel, ESG and Liquid Liquid. We're psyched to premiere our favorite cut from the EP, the a-side cut "Don't Think Twice", an all-embracing sound palette with bouncy live drums, blissful jingles, smooth synth stabs and full strut groove, featuring the magical, soulful and flirty vocals of Christian Holiday. On the flip side the laid-back "Give My Love a Try", and Holiday's romantic vocals, create the perfect vibe to open or close a party.
Vrooom into the groove and blast it, exclusively on La.Ga.Sta.
The "Don't Think Twice/Give My Love a Try" 12", which also features instrumental versions of both tracks, drops on October 26th on Head In the Clouds.
Pre-order it here.