Premiere | Jack Priest: "Battenberg"
Gasboy
Premiere
Jack Priest: "Battenberg"
Bristol producer drops a killer new track inspired by harder warehouse dance music.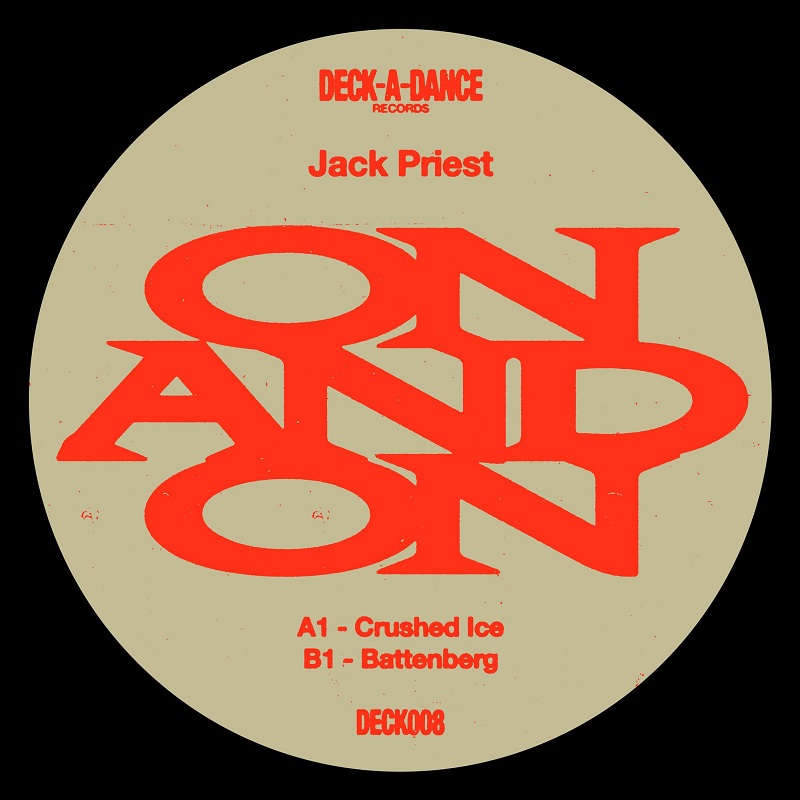 Jack Priest is back at it again with a new EP of hardware synths on his very own Deck-A-Dance Records imprint.
Bristol-based DJ, producer and member of the Crew Love collective Jack Priest never ceases to amaze when it comes to creative quality tracks, remixes and edits. He was kind enough to contribute his classy re-edit of Boney M's "Boonounounous" to our "Late Summer" compilation Vol. 10 [Part II], and more recently he put together a sublime Guest Mixtape for LAGASTA called "A Mixtape For Lovers", a 69-minute mix full of world music, rare pop, bossa nova, and obscure cinema soundtracks.
Now the Wolf + Lamb Records affiliate Jack Priest returns with a new EP titled "On And On" of two orignal cuts, which will drop soon via his very own Deck-A-Dance Records imprint. This new record sees our beloved Bristolian producer in such fine form, delivering two new tracks and each showcasing a different side of his signature sound. As he says: "Whilst taking a break from the world of dance music and its surrounding culture I had a chance to really nail down what I love about electronic music, and from the perspective of the music alone. This record is literally that, made alone in a period of lockdown with nothing more than a few hardware synths."
Before it drops, we are delighted to premiere the record's B-side cut "Battenberg", a nearly nine minute epic ride. Inspired by harder warehouse dance music, the track "Battenberg" is a no frills move into the analog techno world from the prolific slo-mo producer. You can expect more no frills electronic music of this ilk in future releases.
Blast it below exclusively on LAGASTA.
The "On And On" EP will come out soon via Deck-A-Dance Records.