Yuksek shares a favourite album
Vangelis R
Yuksek

shares a favourite album

A track a day keeps the bad vibes away.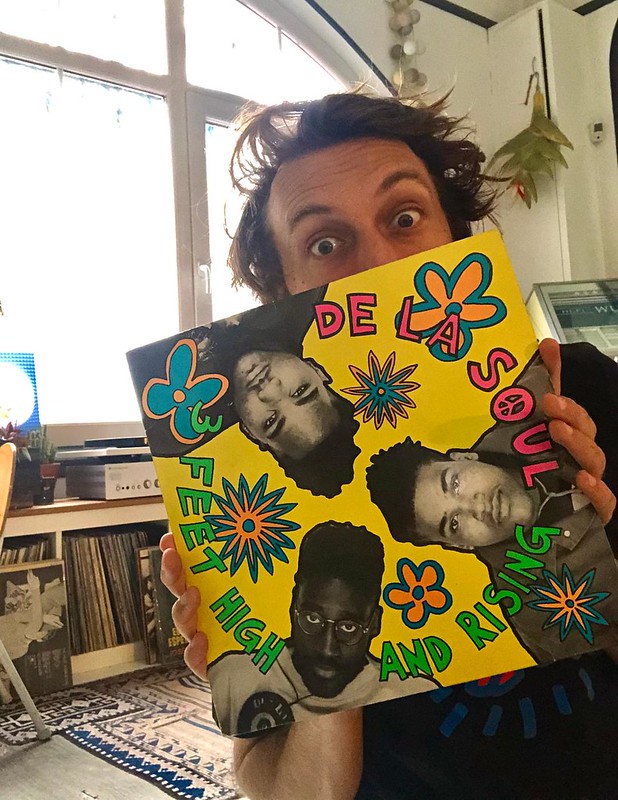 With the current circumstances and the weird, turbulent times all over the globe, we asked our friends to choose a favourite album or a track for these isolated days, and share it with us along with a photo. An album a day keeps the bad vibes away. Stay safe.
Today our beloved French producer and Partyfine label founder Yuksek shares with us one of his favourite records of all time to listen during the isolation, De La Soul's timeless 1989 debut "3 Feet High And Rising".
In Yuksek's own words: "This album from De La Soul is definitely one of my top 10 albums of all time. Good vibe hip-hop, inspired soul and a bunch of amazing samples. I'm listening to this record for more than 20 years and I can't ever get bored of it. Good or bad thing is that there was so many uncleared samples on "3 Feet High And Rising" that's not available for streaming. So try to get a copy. It'd be damn hard to chose a favourite track, but let's say 'The Magic Number'".