Horse Meat Disco's James Hillard shares a favourite album
Vangelis R
Horse Meat Disco's James Hillard

shares a favourite album

A track a day keeps the bad vibes away.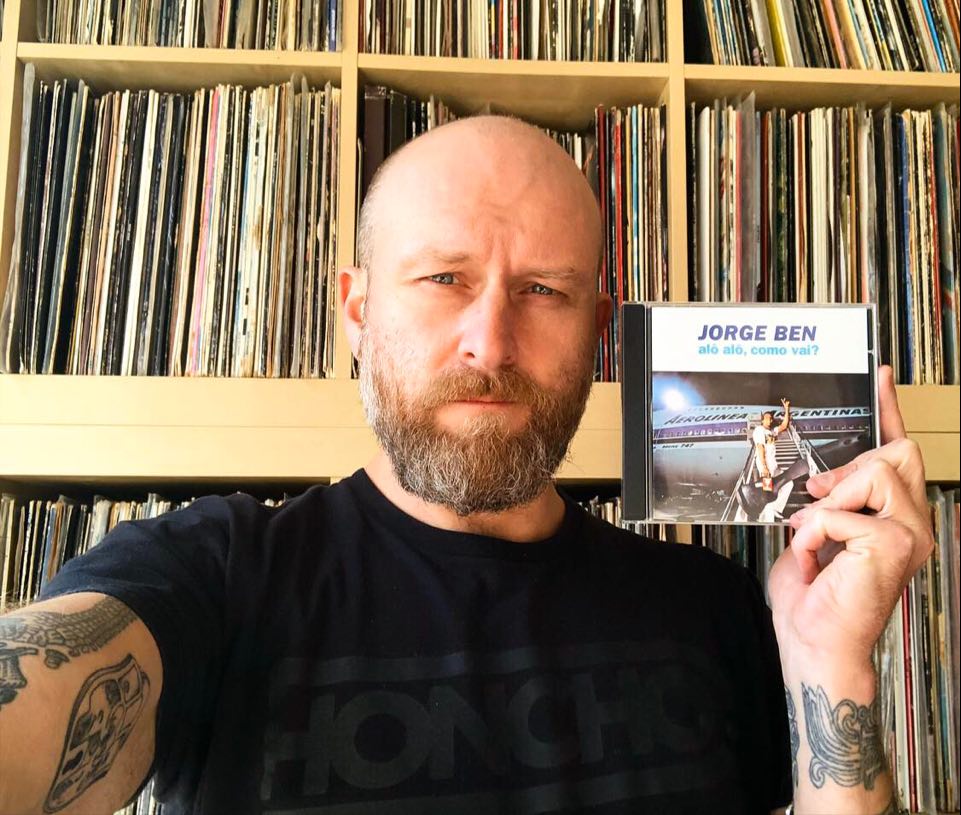 With the current circumstances and the weird, turbulent times all over the globe, we asked our friends to choose a favourite album or a track for these isolated days, and share it with us along with a photo. An album a day keeps the bad vibes away. Stay home, stay safe.
Today James Hillard of London's magnificent disco collective Horse Meat Disco sends some pure Brazilian vibes to all of us, the perfect antidote to these days of isolation.
"A month ago I fulfilled a life long dream to go to Rio. Ever since I was teenager I was in love with Brazilian music so getting to spend time in Rio around carnival with fellow Ηorse Μeat Disco DJ and Brazil Nut Luke Howard reawaken that love. Since getting home and coming to terms with the coronavirus pandemic I've been finding solice in the music of Brazilian masters such as Gilberto Gil, Jorge Ben, Edo Lobo and Caetano Veloso. I've found Brazilian rhythms to be the perfect antidote to the unfolding pandemic.
This album 'Alô Alô, Como Vai?' by Jorge Ben is a solid gold boogie album and amazing from start to finish. US style rare groove and boogie with an unmistakably Brazilian twist. 'Cae Cae Caetano' is the standout track from me and has been on heavy rotation since getting home. Jorge Ben's ode to Brazilian legend Caetano Veloso and I dare you not to dance to it".