Premiere | Kalipo & Local Suicide: Wunderbar (Italo Brutalo Remix)
Gasboy
Premiere
Kalipo & Local Suicide: Wunderbar (Italo Brutalo Remix)
Italo Brutalo turns "Wunderbar" into a club-ready trancey version.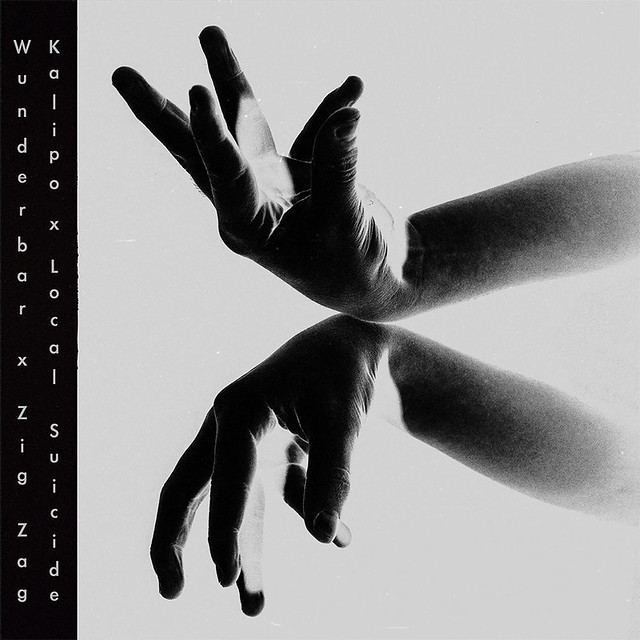 Hot on the heels of their previous EP "Dominator", esteemed Bavarian producer Kalipo and the renowned Greco-German duo Local Suicide continue their pioneering collaboration by dropping another impressive EP, entitled "Wunderbar / Zig Zag" on Audiolith's sublabel Hold Your Ground. After promising a year full of new material and intriguing remixes, the Berlin-based artists have done nothing but deliver a trail-blazing collaboration.
The "Wunderbar / Zig Zag" EP, comprised of two originals tracks and four remixes, is yet another fine example of Kalipo's hypnotic and Local Suicide's post-disco approach to the techno sound. With striking synths that cover a spectrum of notes and bringing back those distinct and seductive vocals that remind of "Dominator", their collaboration on both "Wunderbar" and "Zig Zag" manages to cleverly sync both their styles of production together and demonstrate their take on the new-wave, EBM movement.
Today, we're psyched to premiere one of our favourite cuts from the EP, a great remix of "Wunderbar" from German producer Italo Brutalo. On his five-plus-minute remix, Italo Brutalo manages to manipulate the track into a trancey version, editing the vocals into a computer-generated style and adding the rolling drum patterns to create suspense. Blast it below, exclusively on LAGASTA.
Kalipo & Local Suicide's "Wunderbar / Zig Zag" EP, which also features remixes by the likes of Mufti, T.M.A. and Back From The Wave, drops on April 9th via Hold Your Ground. Buy it here.