A Track A Day: The Hacker
Vangelis R
A Track A Day:

The Hacker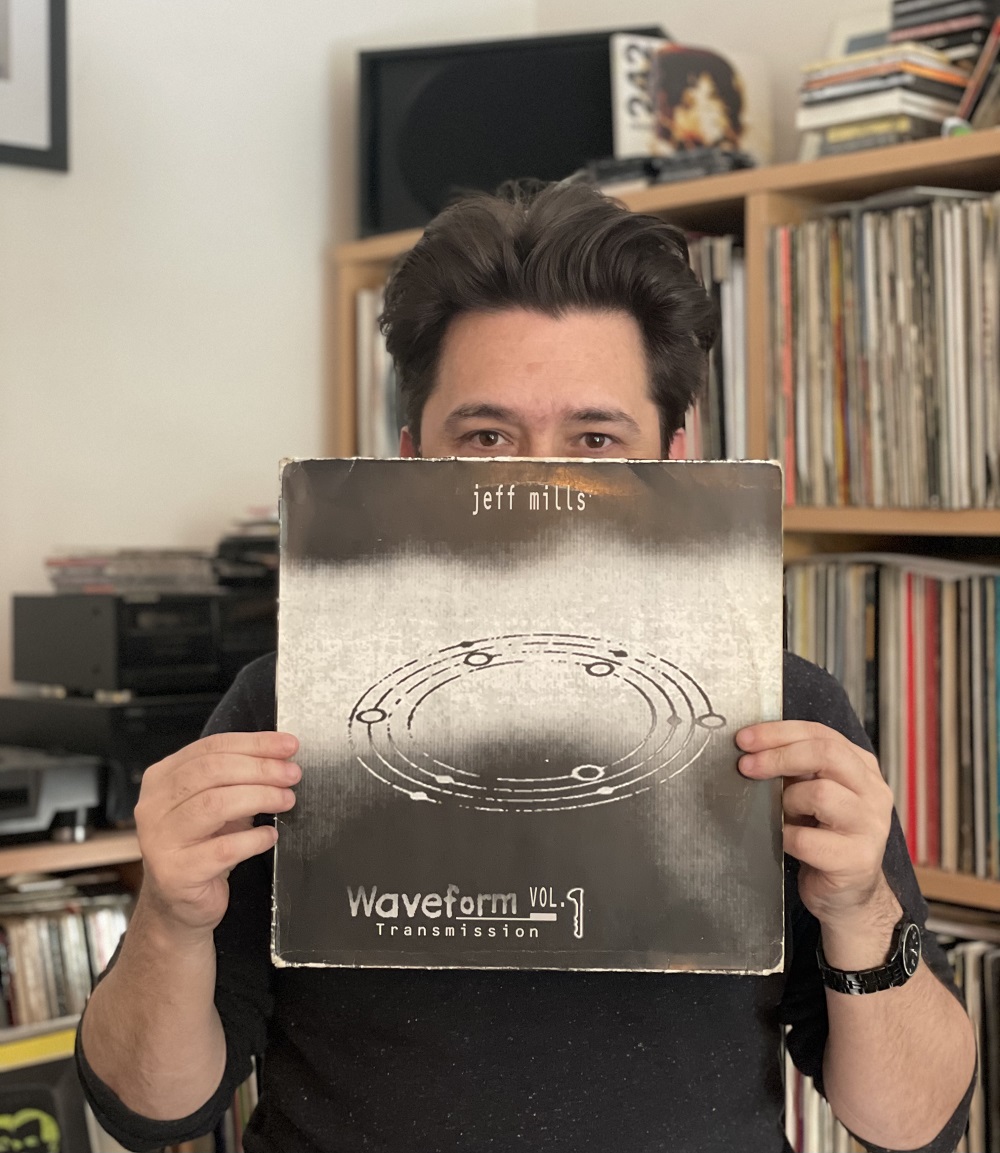 With the current circumstances and the turbulent times all over the globe, we asked our friends to choose a favourite track or an album for these weird days, and share it with us along with a photo. A track a day keeps the bad vibes away.
Today we welcome French electroclash legend Michel Amato, aka The Hacker, who needs no introduction. It's one of todays most talented and innovative French artists, who has worked extensively with Miss Kittin. The Hacker shares with us one of his favourite techno albums ever, Jeff Mills' 1992 classic LP "Waveform Transmission Vol. 1", from which he took his artist name.
In his own words: "I bought this album when it came out in 1992, back then I didn't know Jeff Mills and I knew very little about Detroit techno. I bought it because I liked the cover (dark and mysterious) and because on the back cover it was written 'detroit/berlin/tresor' and it sounded cool. The music was a real shock for me, it was hard and fast but it was "funky" (in a way), it was really different from the European techno (mainly from Germany and Belgium ), which was much more "martial". Anyway, I was so impressed by this album that I even took my artist name from one of the tracks (The hacker). 30 years later it's still for me one of the best techno albums ever!
'Phase 4' is really an amazing track, and it sounds very unique, it doesn't sound like the Belgium or German techno from that period (1992), it's different, It's hard and fast but there's a groove with the distorted 909. I also like the darkness and those amazing strings, it's like an evil version of 'string of life' in a way".
The Hacker just dropped his great new track "Nano Technology", his contributions to the "Interzone" compilation, a stunning new 16-track collection on French label Zone. The all-new music digs deep into the label's diverse sound, featuring contributions from vital associates including Miss Kittin, Alessandro Adriani, MaelStrom, Cardopusher, The Populists, In Aeternam Vale, Commuter, Gesaffelstein, Jensen Interceptor, Kris Baha, Djedjotronic, David Carretta, Dj Hell, Millimetric and Hyperstellar.
Pick up your copy here.