Premiere | Zillas On Acid: "Not Really"
Gasboy
Premiere
Zillas On Acid: "Not Really"
Philadelphia's Zillas On Acid drop an infectious acid banger.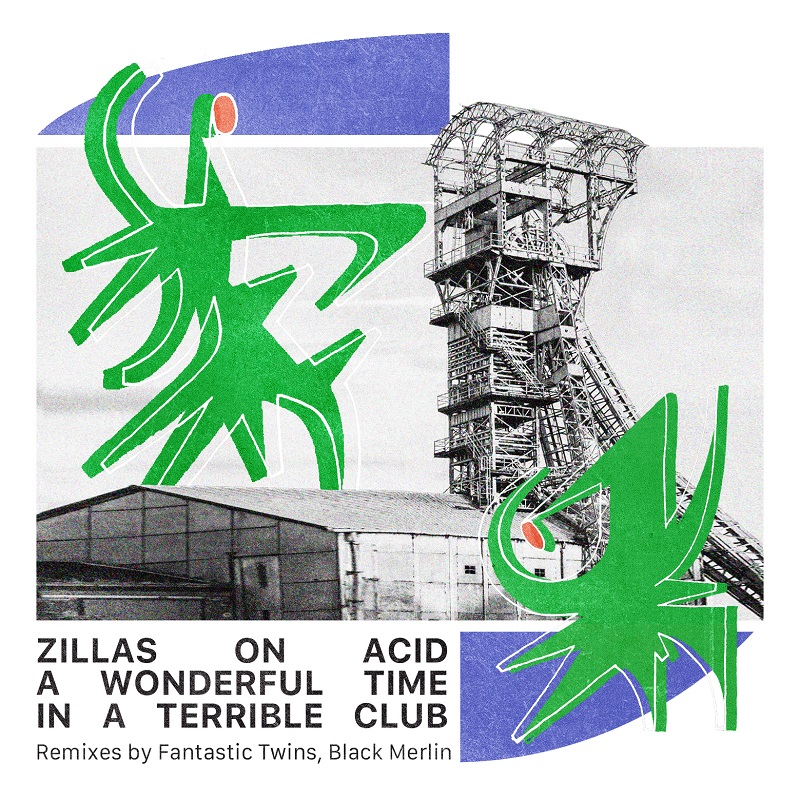 Zillas On Acid debut on Inside Out Records with a great new EP.
Hot on the heels from releases on Cormac's Polari Records with their "No Typos" EP and on Jordan Nocturne's Belfast-based label Nocturne with their "Sorry I Was in VR" EP, Philadelphia-based duo Zillas On Acid, comprised of Thomas Roland and James Weissinger, are already back for more acid-drenched dancefloor goodness.
Zillas On Acid continue its fine run of form with their debut EP titled "A Wonderful Time in a Terrible Club" for London's Inside Out Records, run by Stavros Potamitis, aka Stevie R, and and Constantinos Parisinos, aka Parisinos. Showered in hope for a better summer, the new EP finds the prolific pair delivering three original cuts in their trademark Zillas style. The record comes backed with two remixes; a deftly dubwise reimagining of the title track by Fantastic Twins and a 10-minute odyssey into the depths of Dimension X by Black Merlin.
Today we are psyched to premiere one of our favourite cuts from the release, "Not Really". With its incessant, infectious acid hook and vocals, this six-plus minute club-ready tune sounds like guaranteed dancefloor filler right out of the box. "Not Really" is about as addictive as it gets. Of course, we'd expect nothing less from Zillas On Acid.
Play it loud exclusively on LAGASTA.
The "A Wonderful Time in a Terrible Club" EP arrives on May 7th.
Pre-order your copy here.