Premiere | REES: "Infant Hercules"
Gasboy
Premiere
REES: "Infant Hercules"
A triumphant, slab of synth-soaked house music from Paradiso Records founder REES.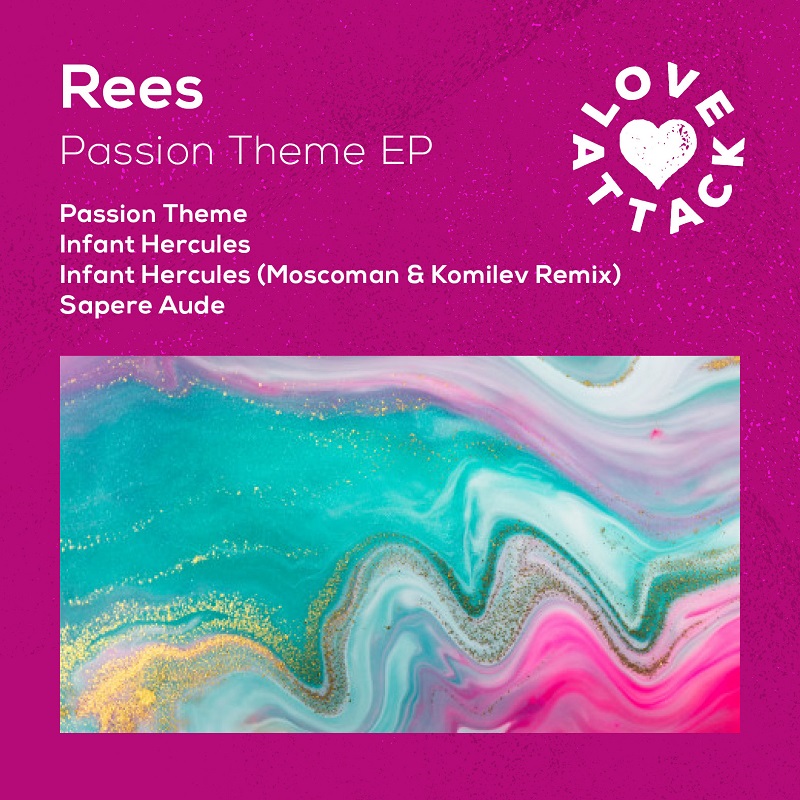 REES debuts on Alan Dixon's Love Attack label with his stellar EP "Passion Theme".
Middlesbrough main man and Paradiso Records founder REES has been making some serious waves with his quality releases, remixes and edits. His music is inspired by the dancefloor but moulded on his experiences, with his eclectic selection of music, he's often heard moving swiftly between everything from Italo, afro-synth and disco to late '80s house, techno and electro.
Following on from his recent releases on NEIN Records with his "Jupiter Disco" EP and on Part Four Records with his "Computer World" EP, the rising DJ and producer is back with his new EP titled "Passion Theme". The four-track effort is the latest dispatch of smouldering sonics on Alan Dixon's burgeoning Love Attack label, which launched earlier this year with a three-tracker from the mighty Man Power, followed by an EP from Dixon himself.
Filled with sun-kissed pianos, Italo house melodies, and lush, synth-driven sounds, and pure dancefloor vibes, Rees' debut EP for Love Attack is one of his finest works to date. A star-lit synth smile brigade with themes of Italo, new beat and early Chicago house, it's the vibrant soundtrack we all so dearly need as we gear up for the return to our favourite dancefloor corners. The record comes backed with a spiralling Italo-inspired remix of Disco Halal chief Moscoman & Komilev.
Before it drops, we are delighted to premiere the cosmically minded modern day disco themes of "Infant Hercules", our favourite cut from the EP. A triumphant, slab of synth-soaked house music, the title is a homage to his hometown Middlesbrough and its rich industrial history. With "Infant Hercules", REES delivers pure magic guaranteed to set the dancefloor ablaze.
Blast it below exclusively on LAGASTA.
The "Passion Theme" EP arrives on April 23rd via Love Attack.
Pre-order it here.