Premiere | Violet: "Half Crazy"
Elice Mour
Premiere
Violet:
"Half Crazy"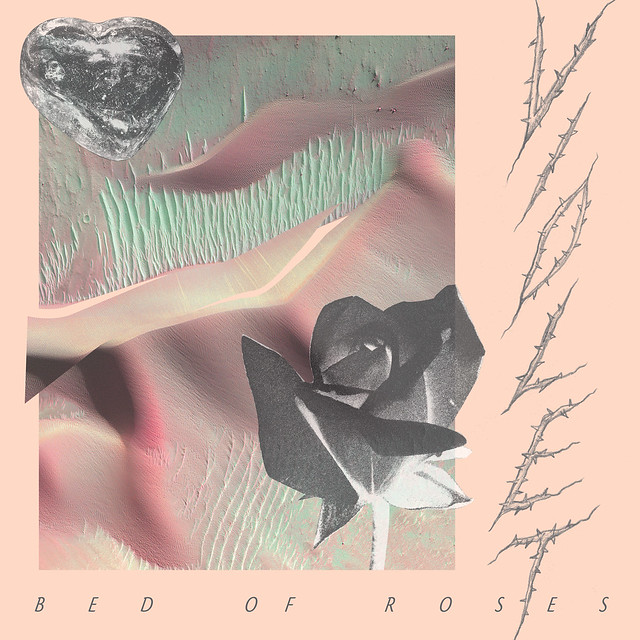 Dear riders, we have something special for you. An album that you may have heard rumors about being released, an album that you surely have been waiting, an album that is amazing. Well, the rumors are true and our truly beloved Violet releases her debut album "Bed of Roses" on Dark Entries; one of our favorite labels as well.
We have introduced both Violet and Dark Entries in the past, but there is always something to share when it comes to great, innovative and inspiring artists and labels. Violet, the alias of Inês Borges Coutinho, was born and raised as a DJ in magical Lisbon and it was in 2012 when she began producing her own music. She is the producer boss of the successful Naive records, co-founder of Rádio Quântica, and mina resident, a collectively run queer party. Inês loves all kinds of music, she is honest in everything she does, and despite all her accomplishments, she is really humble and we admire her both for her personality and her powerful music.
The one port city has thankfully met another one, and San Francisco's Dark Entries, which celebrates its ten-year history, gets Violet on board. Josh Cheon, a vinyl-focused DJ, keen collector and our respected friend, is the founder of the label which has been characterized as the one that "is shedding light on forgotten masterpieces", rereleasing rare or hard to find '80s-centric music – which includes EBM, new wave, Italo, Hi-NRG, proto-house, synth pop, post punk and more, and we can surely add, the one that releases new great music, influenced from the 80's and the one that has developed a level of trust few labels manage to accomplish on such a wide scale in under a decade.
Coming back to Violet's album, "Bed of Roses" contains 10 songs made as a sort of childhood-teenage memories diary, a return to things Inês liked then and also the difficult things she's been through. And yes, the title comes from the Bon Jovi song that Inês loved as a 9-year old. Inês says, "I wrote this music as a healing device that I hope can somehow help heal others too." All songs have been mastered by George Horn at Fantasy Studios. The jacket features an original design by Eloise Leigh that incorporates themes of self-inspection and hope mixing a teen bedroom girly vintage scrapbook aesthetic with contemporary 3D mapping techniques.
Today, finally, we're really excited to premiere the album's 4th track, the incredible "Half Crazy". Its title kinda speaks the truth. Your senses wake up with 80's synth sounds, alongside a magnetic breakbeat rhythm and in the middle of the track a "crazy", playful, wanna-move melody shows up and you can't get enough of this ride! The repeat button is on.
Violet's "Bed of Roses" drops on September 20th via Dark Entries. Pre-order it here.
P.S. Each LP contains a postcard featuring a childhood photo of Inês with notes.