Premiere | In Flagranti ft. DJ Rocca On Flute: "Camelwalk (Rayko Spiritual Wiri Remix)"
Gasboy
In Flagranti ft. DJ Rocca On Flute: "Camelwalk (Rayko Spiritual Wiri Remix)"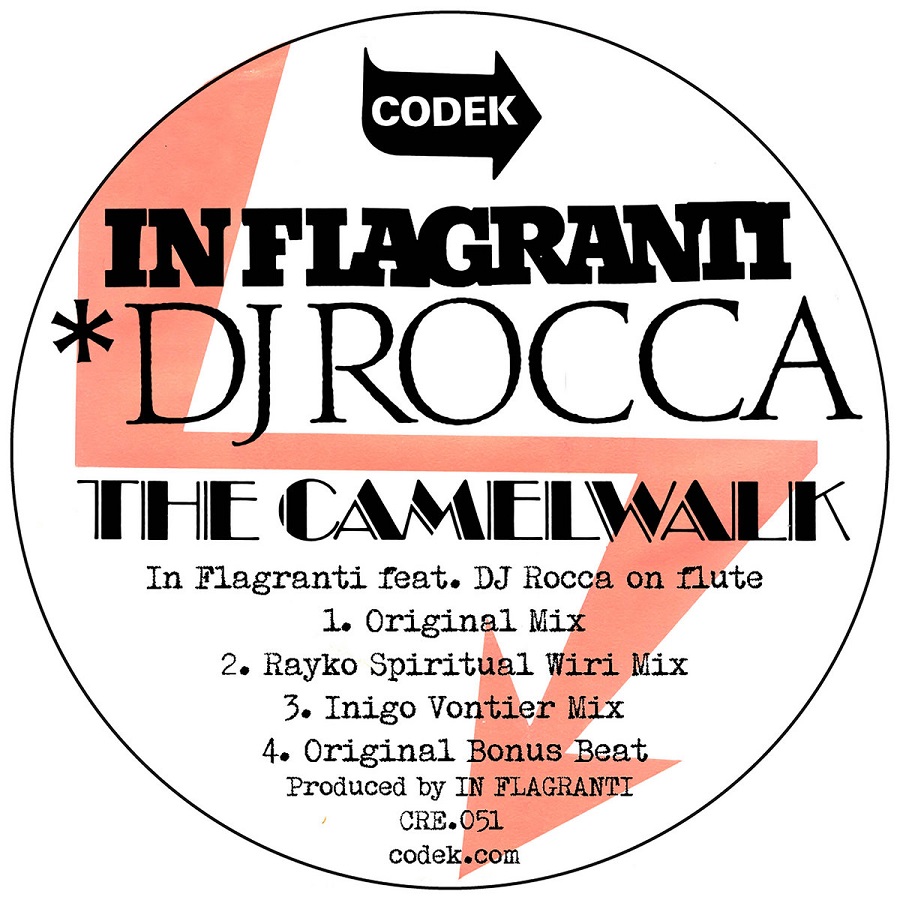 The last time we heard from veterans In Flagranti, the Swiss duo of Sasha Crnobrnja and Alex Gloor, was back in April, when they dropped their excellent fifth album "Sprezzatura", a mind-bending record influenced by the mixtapes of their youth.
Now, they're already back with a new EP, entitled "Camelwalk", which features Italian DJ/producer/musician DJ Rocca playing flute. Also known as one half of Erodiscotheque alongside disco superstar Dimitri From Paris, DJ Rocca has been consistently prolific over the years, but a little known fact that he's a great musician too, especially on the flute. This new track "Camelwalk" by In Flagranti is proof of that. A finely crafted flute-driven disco burner.
The EP comes complete with two remixes by Mexican producer Inigo Vontier and Spain's finest Rayko, and a bonus beat version. Today, we're psyched to premiere the great remix of "Camelwalk" by Spanish producer extraordinaire Rayko. On his "Spiritual Wiri" version, Rayko delivers a classy remix. You can now stream it exclusively on La.Ga.Sta.
In Flagranti's "Camelwalk" EP arrives in both vinyl and digital formats on June 30th on their own Codek imprint.
Pre-order your 12" here.