Premiere | Sepehr: "Coup D'etat"
Elice Mour
Premiere
Sepehr:
"Coup D'etat"
An ace new track from Sepehr's "Shaytoon" LP on  Dark Entries.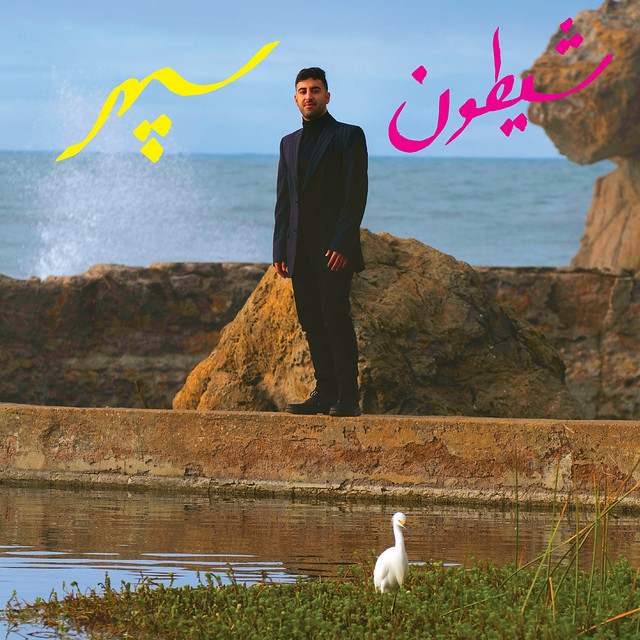 You all know how much we love Dark Entries and you may consider that we might be exaggerating sometimes but this premiere – yeah it's premiere time – is undoubtedly sublime. After his "Body Mechanics" EP for Dark Entries back in 2018, San Francisco-based Sepehr Alimagham is back with his debut LP "Shaytoon". Apart from being a great live act and DJ, a creative producer and a remixer, Sepehr is a blend of esoteric and unique musical inspirations and ideas that come together to create sonic anthems.
Sepehr's eight-track "Shaytoon" LP prove it; twisted acid, left-of center electro, sludgy psychedelia, and things-you-can-maybe-call-techno are a few of the sonic elements found within. You sense the nostalgia coming from his youth and from the '70s Iranian albums' rotation, and at the same time you sense this magical dance-floor vibe with some songs also showcasing a low-slung, cerebral approach.
We are excited to premiere today Sepehr's track "Coup D'etat", a perfect slice of experimental electronica. The very first seconds of the track are rolling and we are like "Damn, this is ace". It goes on and your ears get stuffed with a mind-capturing melody that transfer you to melancholic, gloomy paths and yet you feel spirited and strong. The hypnotic synths create a hallucinating soundscape, the beat electrifies you and the synths' analog tape sound makes you wobble while bringing you closer to Boards of Canada character. Have to say once more: the synths are massive. Dears riders, blast the track above and enjoy this underground ride. Feel free to dance wherever you are.
The artwork pays tribute to '70s Iranian pop and funk albums with bold Farsi calligraphy and portraits by Sahra Jajarmikhayat.
Sepehr's "Shaytoon" LP drops on April 10th via Dark Entries. Pre-order it here.