Premiere | Spandau Ballet: "Chant No 1 (Don't Need This Pressure On)" [Body Music Edit]
Gasboy
Premiere
Spandau Ballet: "Chant No 1 (Don't Need This Pressure On)" [Body Music Edit]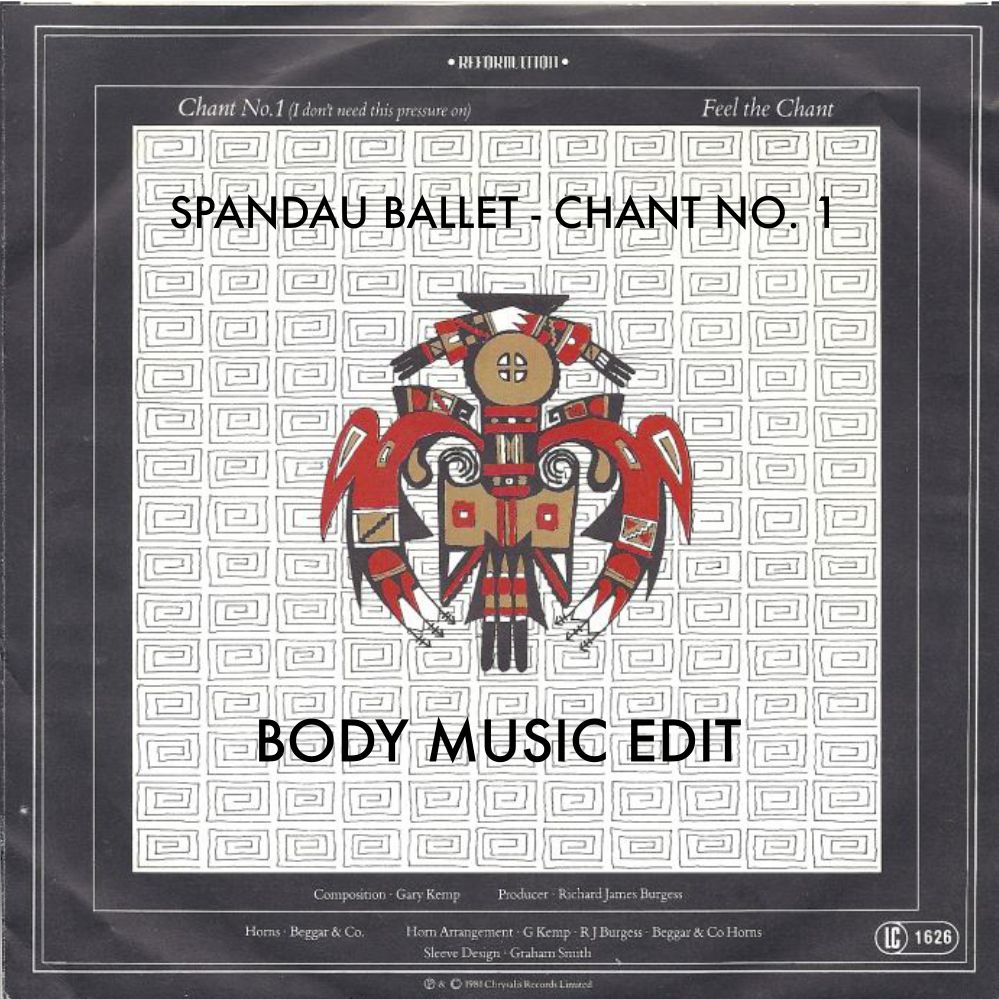 It's certainly been quite some time since we last heard from Body Music, the collaborative project between The Rapture's Vito Roccoforte, who also operates as one half of Vito & Druzzi and Boston's producer and multi-instrumentalist Bosq.
Having already wowed us with their finely crared debut EP "Just One" of all-original deep disco flavor, which was released last year on Brooklyn's Razor-N-Tape, now they're back with a dancefloor-friendly dubby re-edit of Spandau Ballet's classic "Chant No 1 (Don't Need This Pressure On)", which you can download for absolutely free exclusively on LAGASTA.
In their capable hands, the original track is transformed into an stompy 80s disco dancefloor jam for the summer. Grab a free download of the re-edit above, and make sure to check out Body Music's great "Influences" mix, which also features a new unreleased original tune. Play it loud, and get into the groove.