Premiere | Mimì (Rollover Edit)
Gasboy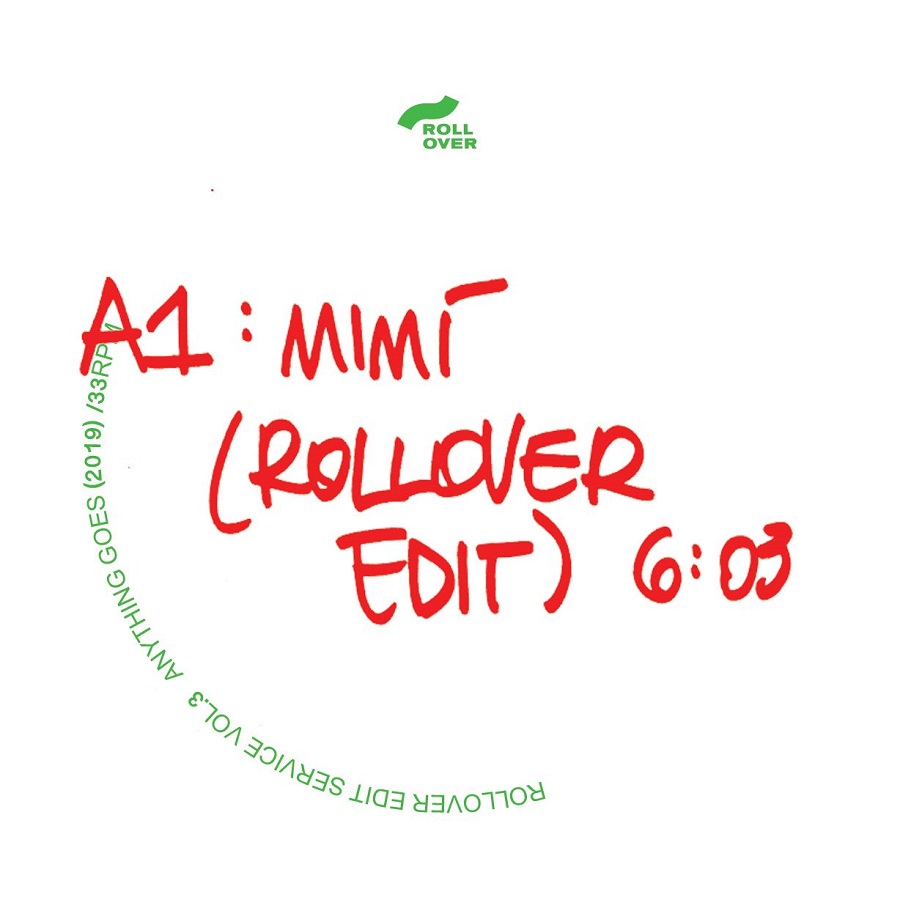 Rollover Milano and "Anything Goes – Rollover Edit Service" is back with Vol.3.
Anything Goes is The Rollover Edit Service that pays homage to the spirit linked to Balearic music and beyond! Resident Rollover DJs and their beloved friend DJs who share the same passion and have the enthusiasm to party and create dancefloor-filler tunes, join their forces and deliver a great 4-track EP. A-Side contains two twilight balearic edits from Rollover Djs and Leo Mas & Fabrice, while B-side becomes darker with two italian secret weapons Mark-eno and Abbrangeli.
Today, we' re excited to premiere A-side's first track "Mimi", a Rollover edit. Your heart pumps along with the beating congas, bringing the balearic soul into your ears and mind. "Mimi" is a cathartic rhythmic ride through tropical soundscapes and ceremonial vocals. Feel it and enjoy the ride!
"Rollover Edit Service Vol.3" drops on June 21st via Anything Goes. Pre-order it here.