Premiere | Darlyn Vlys & Amarcord: "Talking Modern"
Gasboy
Premiere
Darlyn Vlys & Amarcord: "Talking Modern"
A banger of a tune from AEON's new compilation "Versus".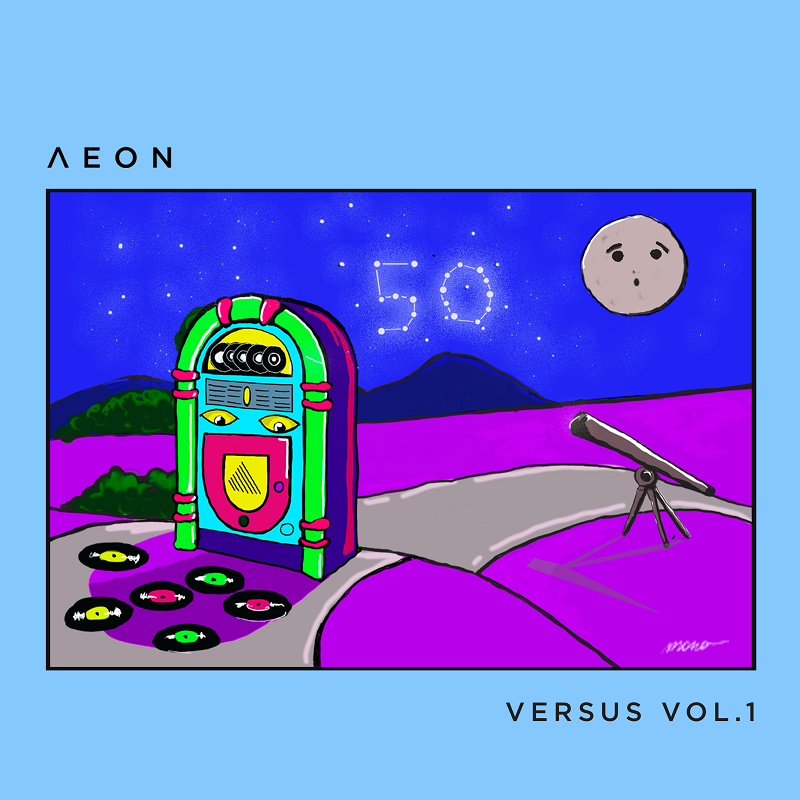 Alex Niggemann's AEON label celebrates its 50th release with a unique compilation called "Versus".
Launched in April 2013 by Alex Niggemann, Berlin-based label AEON was created as a platform to release music that stands for quality and originality. Music that fits perfectly into sets with multiple musical dimensions – steering clear of being too obvious, or just being purely functional. Focusing on conjuring up the spirit of classic and timeless House, Indie Dance, (Italo)- Disco and everything in between, AEON has become an established and well-respected label.
The ever-excellent AEON is now celebrating its 50th release with a unique compilation called "Versus". This great EP features seven very special collaborations from cutting-edge artists such as Bawrut & Benjamin Fröhlich, Panthera Krause & Peter Invasion, Alex Niggemann & Speaking Minds, Kimshies & Futuristant, Darlyn Vlys & Amarcord, Biesmans & Jepe and Rina & Uriah Klapter. "The idea was to get some of the core artists together, setting up collaborations that might never have happened elsewhere and will forever stay as their first and exclusive work together," says label boss Alex Niggemann.
Before the "Versus" EP drops, we are delighted to premiere a new track from the record, a stellar collaborative tune called "Talking Modern" from French DJ and Producer Darlyn Vlys and young Italian talent Marco Catapano, aka Amarcord, that's guaranteed quality. Fresh off the release of his "Doble Impacto" EP on TAU, Darlyn Vlys joins forces with Amarcord, who also just dropped his "Age Of Intimacy" EP on Man Power's label Me Me Me, to create a modern sounding proto-house dancefloor banger, with an instantly recognizable melody and a female vocal throughout. With its groovy vocal stabs, long sweeping synths, and effected soundscape drums, "Talking Modern" is as uplifting as it gets. When the clubs re-open, this tune will light up any dancefloor!
Blast it below exclusively on LAGASTA.
V/A – "Versus Vol. 1" arrives on March 26th via AEON.
Pre-order it here.