Premiere | Damon Jee: "Suicidal World (Agents Of Time Remix)"
Gasboy
Premiere
Damon Jee: "Suicidal World (Agents Of Time Remix)"
Italian duo Agents Of Time deliver a peak-time banger of a tune.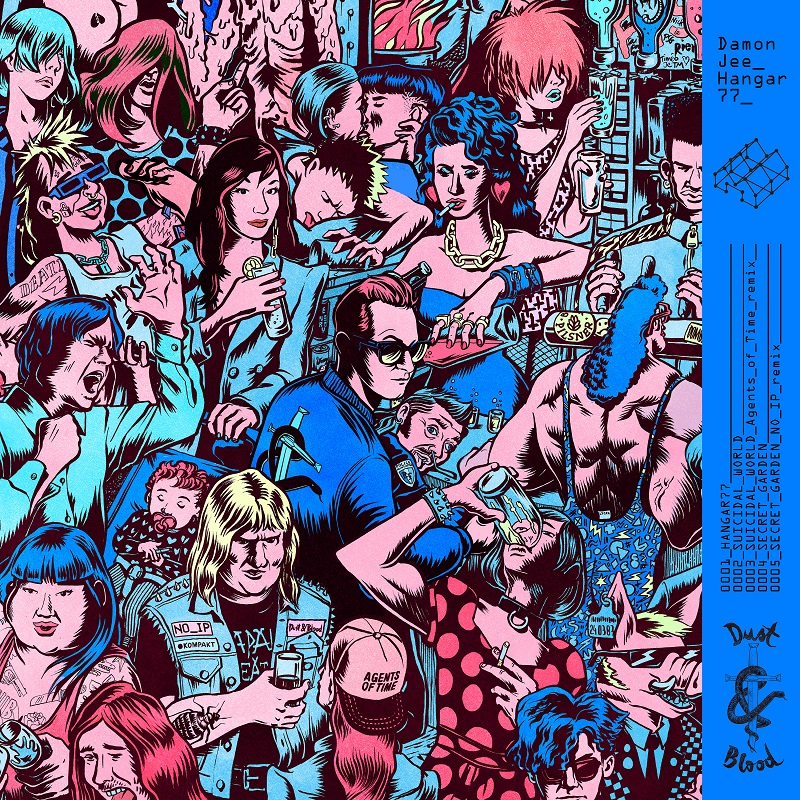 Veteran France producer Damon Jee is back with his "Hanger 77" EP.
French electro disco master and Dust & Blood label boss Damon Jee, a vetern producer taking electronic dance music into exciting new directions, makes a welcome return with his new EP titled "Hanger 77" of three hi-energy main room original cuts destined for some peak-time magic. The record also includes two great remixes: a melody-driven monster from Agents of Time and a no-holds-barred take from No-Ip, one of Spain's most promising producers.
On the "Hangar 77" EP, we find Damon Jee in an almost contemplative mood. The beats feel more tempered from what we are used to from a Damon Jee track, but the guitars are still there. Light fx and stunning melodic flourishes only add to heighten the drama. One of the record's standout cuts, "Suicidal World", feels almost new for a Damon Jee production. However, listen closely, and it's all still there: big drums, driving bass and uplifting energy that feels almost purging. The title might be suicidal by name, but it exudes a passion for life that should translate onto any dancefloor.
Before it drops, we are psyched to premiere the killer remix of "Suicidal World" by Italian duo Agents of Time, consisting of Andrea Di Ceglie and Luigi Tutolo, who's the perfect choice to remix this tune. In their hands, they unfurl the melody even further, adding layers of dense synths that will sound delicious on a warm sunny day. Their trademark drums only enhance the melody's primary energy. This one is for massive outdoor festival dancefloors. A peak-time banger of a tune.
Blast it below exclusively on LAGASTA.
Damon Jee's "Hanger 77" EP arrives on May 7th via Dust & Blood.
Pre-order it here.