Premiere | Kraak & Smaak: "Echo Park (Fatnotronic & Emmo Remix)"
Gasboy
Premiere
Kraak & Smaak: "Echo Park (Fatnotronic & Emmo Remix)"
 Dutch trio's latest album "Pleasure Centre" gets an impressive remix package.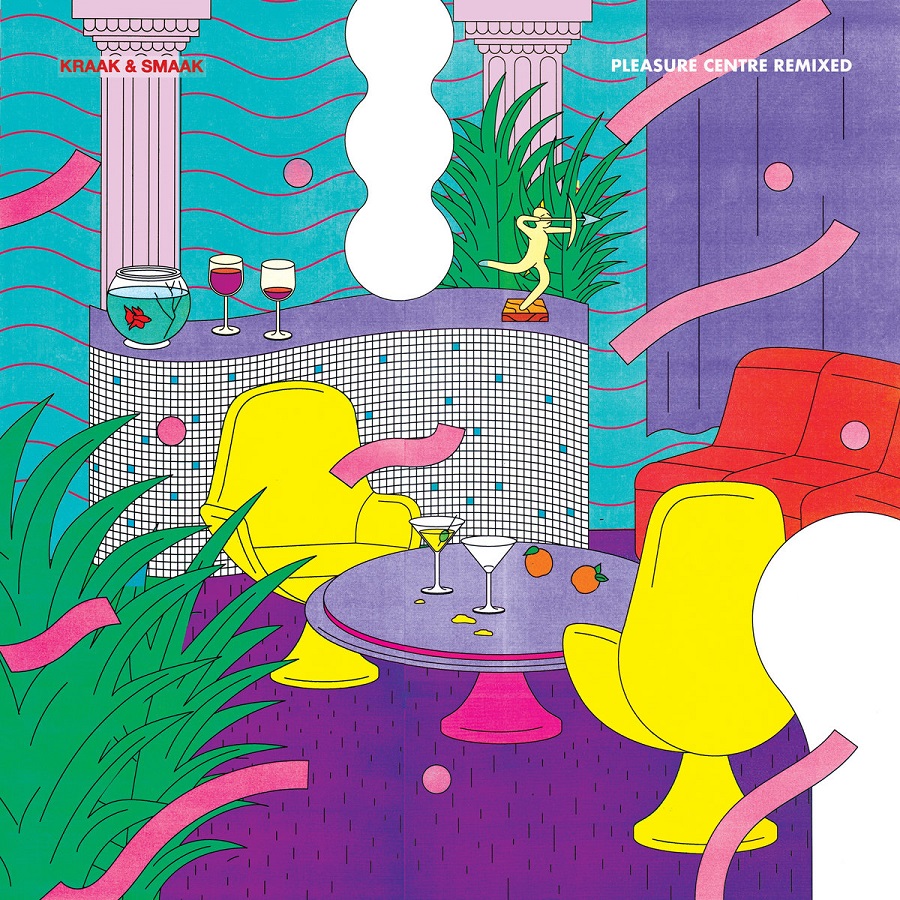 Get your fill of Fatnotronic & Emmo's percussion-heavy remix of Kraak & Smaak exclusively on LAGASTA.
Over one year on from its initial release, Kraak & Smaak's sixth studio album "Pleasure Centre", a glorious record of funky dancefloor-focused jams and more relaxed downtempo affairs, gets an extremely strong and impressive remix package. For the occasion, Dutch electronic-disco wizards and Boogie Angst label bosses have gathered a cast of collaborators new and old and invited them to add their own distinctive spin to the album's fifteen tracks. The result runs up to twenty-seven cuts split over two parts and features a hefty batch of unreleased, in addition to a solid base of remixes previously released throughout 2020.
The "Pleasure Centre Remixed" features stellar reworks of Kraak & Smaak's tracks by the likes of Norwegian master and Full Pupp main operator Prins Thomas, Belgian vibist and Eskimo mainstay Aeroplane, True Romance boss Tensnake, French producer and Partyfine label boss Yuksek, prolific German producer Tim Bernhardt, aka Satin Jackets and LA-based producer Filip Nikolic, aka Turbotito, amongst others.
We are delighted to premiere here at LAGASTA HQ one of our favorite remixes of the package, a superb rework of Kraak & Smaak's "Echo Park" by Fatnotronic, one of Brazil's major disco forces, in collaboration with close friend Emmo. Laying optimal focus on the rhythmic side of things, Fatnotronic & Emmo's reshape of "Echo Park" fuses sequences of touching melancholia, forcefully offset by the pair's natural attraction for intricate drum programming. Clocking in at nearly six minutes, this remix is a sun-drenched percussive slow groover with melancholic synth work and a tropical feel.
Just perfect.
The "Pleasure Centre Remixed" arrives on March 5th on all digital formats via Kraak & Smaak's own label Boogie Angst. The "Remix Sampler Vol. 2" is now available on limited edition 12" picture disc.
Pick up your copy here.