Premiere | Kito Jempere: "Sergio Leone (ft. Lovvlovver, Gadzhi, Roman English & Juravlove)"
Gasboy
Premiere
Kito Jempere: "Sergio Leone (ft. Lovvlovver, Gadzhi, Roman English & Juravlove)"
A groove-filled cinematic journey.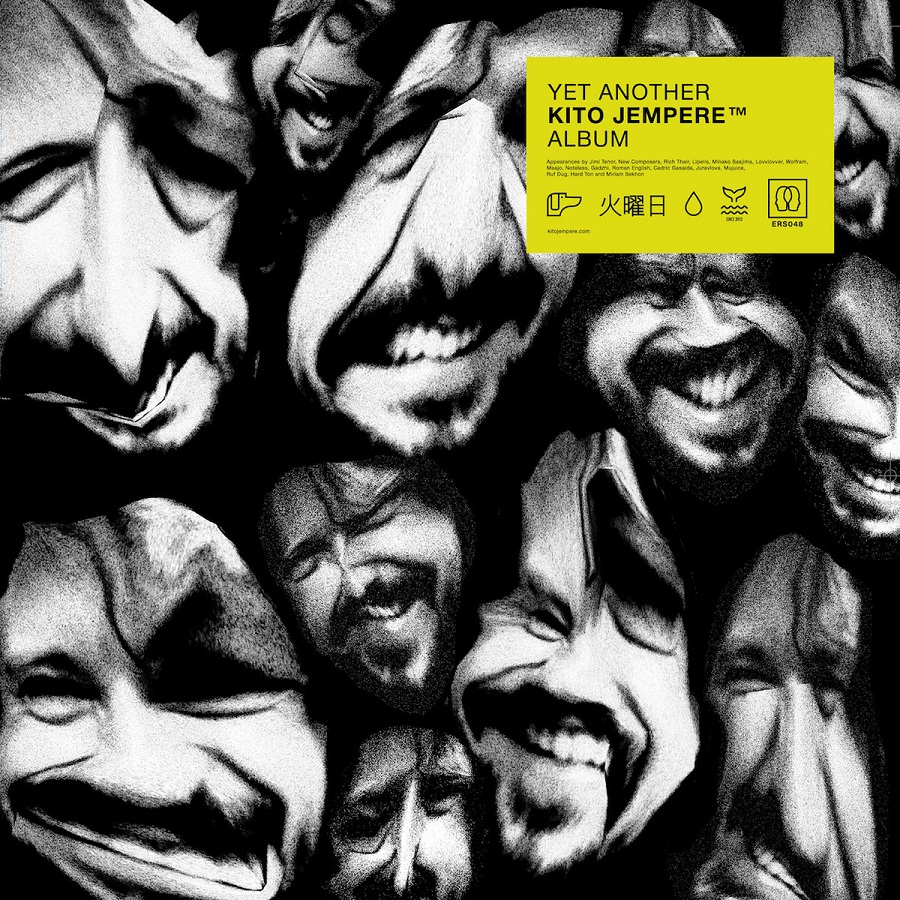 Our beloved St Petersburg-based producer and DJ Kirill Sergeev, aka Kito Jempere, is gearing up for the release of his third album, entitled "Yet Another Kito Jempere Album", his largest and most ambitious work to date, via his own self-titled label and Emotional Response. A true world meeting, crossing borders and genres, the 14-track record also boasts an impressive list of collaborators, including Jimi Tenor, Wolfram, Hard Ton, Lipelis, Rich Thair (Red Snapper), Ruf Dug, Cedric Gasaida (Azari & III) and many more. Following quality releases on labels such as DFA, Lo Recordings, Bordello A Parigi, Hell Yeah, Freerange and Duca Bianco, Kito Jempere delivers an excellent album from start to finish.
Today we're delighted to premiere one of our favourite cuts from the record, the track "Sergio Leone", a tribute to the master Italian filmmaker Sergio Leone. With the help of Lovvlovver, Gadzhi, Roman English and Juravlove, Kito Jempere has crafted a sublimely groove-filled cinematic journey with Jazz horns and batteries, tearing cardboard and duct tapes as percussions. Blast it below exclusively on LAGASTA.
There's a story behind every great track.
Kito Jempere shares with us the story behind of "Sergio Leone" along with some photos from that period. «This is actually a long story behind this one, I believe it starts around 2013/2014 when Galernaya 20 Studios in Saint Petersburg was hosting Red Bull Music Festival Bass Camp, there I met Matt Averin (now Lovvlovver) and at some point during those sessions or during our Saint Petersburg Disco Spin Club recording for Is It Balearic? Recordings we have decided to try to record smth, I had some kind of sample-based beat and Matt did amazing dub-ish bass pattern, Matt is a talented soundguy so he made his Fender Mustang Bass sound stand out. Then our drummer Ruslan Gadzhimunradov sent me some snaps, shakers, drum fills, and thru the years we had countless additional recording sessions, synths, all kinds of stuff. But the one for the books was when we set up two pairs of room mics in a studio and were using everything as percussion: dropping batteries, tearing cardboard, duct tape, anything we could find besides regular instruments. The best part was when everybody present in the studio, including randomly visiting Juravlove & Polina took out their key-chains and started shaking their keys for the record. But the title appeared only in early 2020, when I was visiting Rome, Italy and visited the Sergio Leone exhibition, I got some kinda of feeling that samples I used, techniques we used to record this track were close to ideas that genius left us. Big love Sergio. You live forever with us.»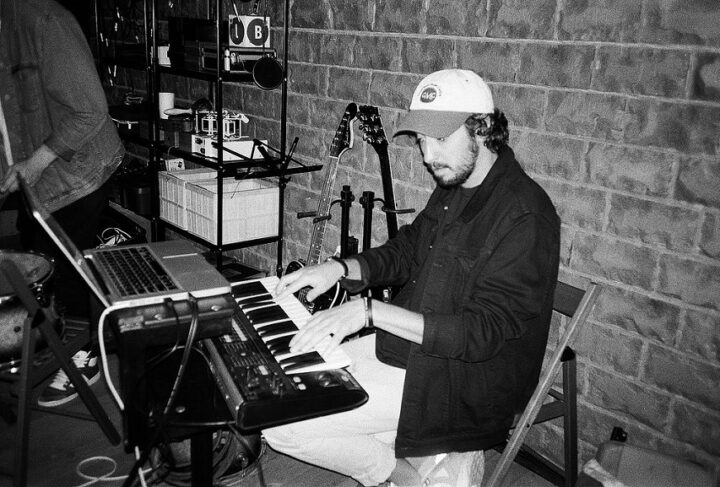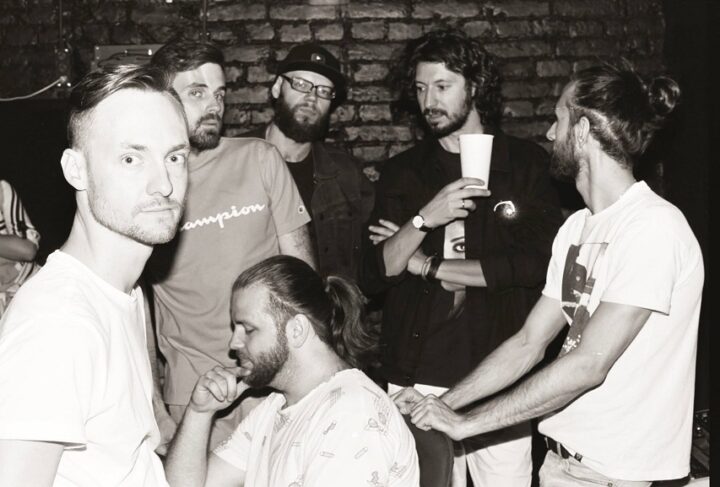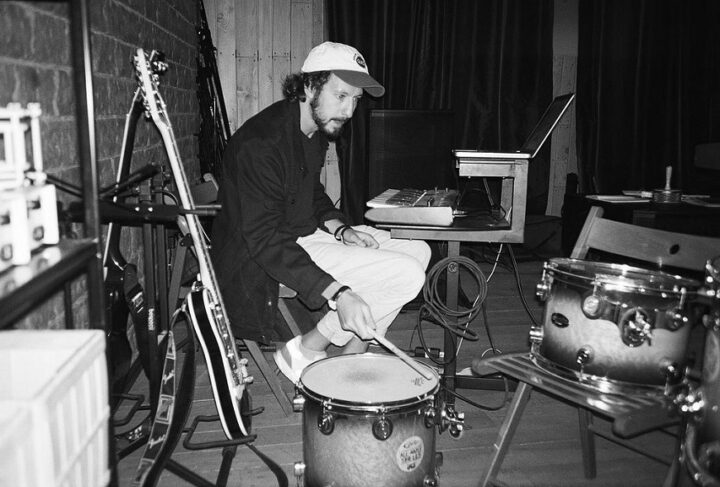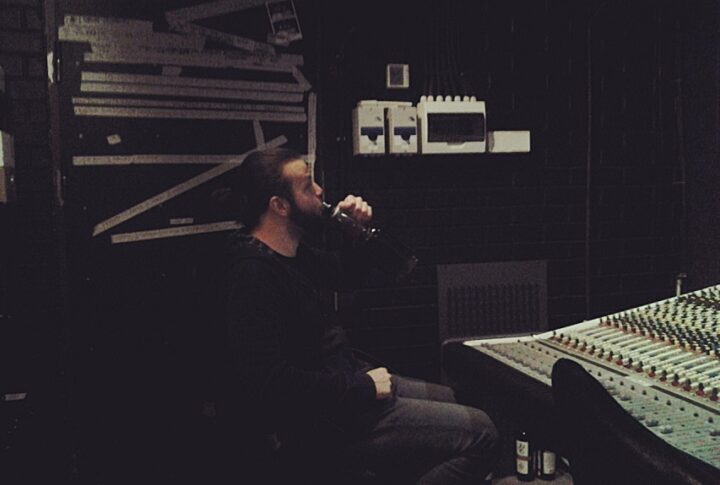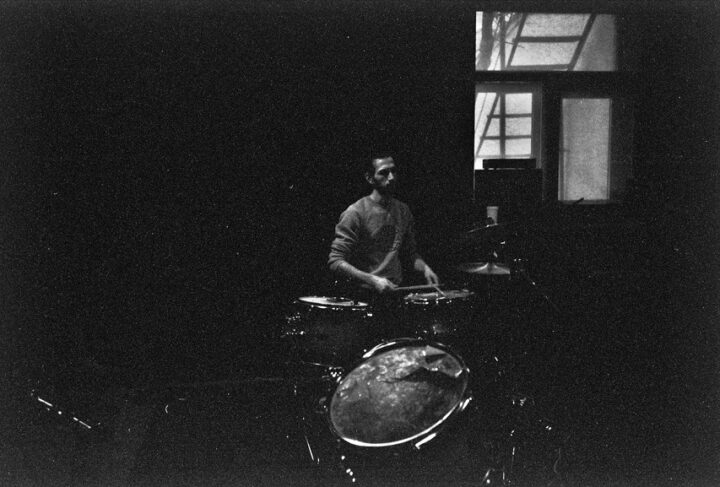 Lovvlovver says, «It was actually in 2015 at our mix engineer's wedding party when Kirill asked me if I could drop some basslines on a couple of his tracks. Then he sent me this crazy chopped-up orchestra thing, no key (as usual), so I tried to make the tonality more obvious and went for a riddim kind of line. We had no proper bass amp at the time, so I chained a UA-610 preamp into a Neve channel strip into a Manlel Vari-Mu valve compressor into a 1178 compressor to thicken the sound. But then I had to play extremely smoothly and consistently, because every harsh attack sounded loud and terrible. So I had to make a lot of takes, and the track is 7 minutes long, and I also was figuring out the part as I was tracking it, so I was always skipping the breakdown part. But in one of the takes, when I got tired, I just started jamming over it, which Kirill instantly loved the most, and that became a part of the track.»
GIVEAWAY: To celebrate the release, we've got 10 free Bandcamp codes to download a digital version of "Yet Another Kito Jempere Album".
Drop us an email at contact@lagasta.com to get yours. First come, first served.
The "Yet Another Kito Jempere Album" arrives on November 27th via Kito Jempere Recordings and Emotional Response. Pre-order it here.