Premiere | Joyce Muniz: "Flashes On The Floor"
LAGASTA TEAM
Premiere
Joyce Muniz: "Flashes On The Floor"
A driven, technoid-affair from her new EP on Pets Recordings.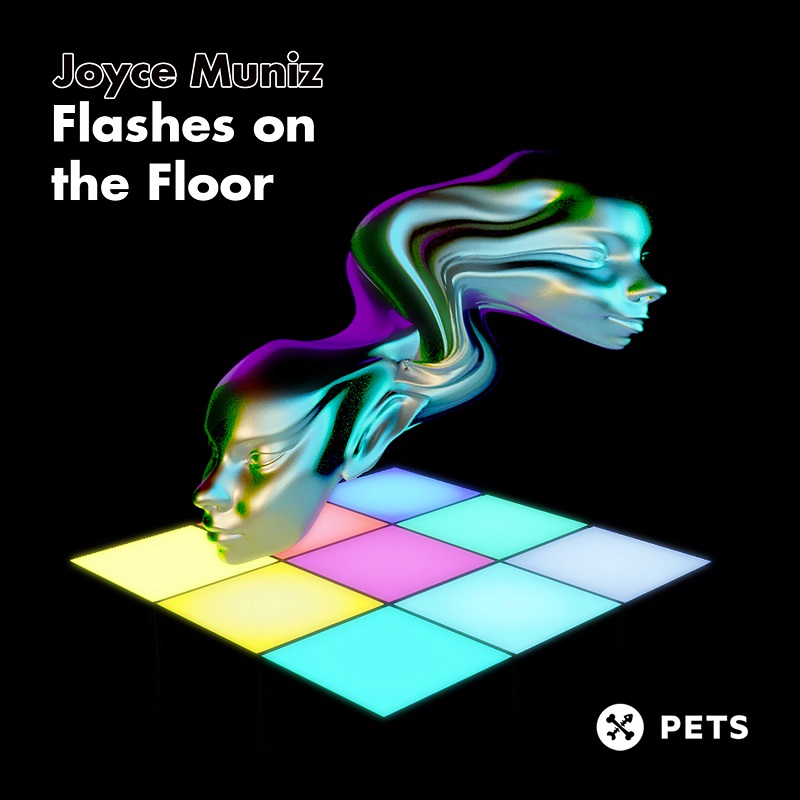 Joyce Muniz returns to Pets Recording with her new EP "Flashes On The Floor".
Berlin/Vienna-based DJ, vocalist and producer Joyce Muniz, who recently contribute a great track called "Secret Obsession" LAGASTA's fundraising compilation "With Love", crafts finely tuned electronic arrangements with laser precise sound design. The Brazilian born artist has been a fixture within the Viennese club scene since the 90s. Having released on esteemed labels including Permanent Vacation, Desert Hearts, Get Physical, Exploited, Pokerflat and Gigolo, her latest endeavour sees an awaited return to Catz 'n Dogz' label Pets Recording after last year's much loved gritty "Glass Mistress" EP.
Her "Flashes On The Floor" EP champions the future-facing house sound Joyce is revered for, fit for strobe-stricken nightclubs and colossal warehouses. On the record, Muniz twists expectations and lays down three of her most positive, dancefloor-affirming tracks to date. A much lighter take on the techno/disco/house playground she loves to occupy, each cut seems tailor made for this new wave of rave freedom many of us are enjoying. The EP includes a collaborative tune with Chicago's Alinka on "Friends & Benefits" and a remix from Dutch production duo Fouk.
Today we are delighted to premiere the record's title track, which finds Joyce Muniz in such fine form. A driven, technoid-affair, the track "Flashes On The Floor" bubbles to the surface with an ensemble of synths and robotic voice sampling, the extremely slick sound design gone into this track feels razor sharp and elegant. The track's main body is reminiscent of classic Detroit electro, the perfect mix of futuristic aesthetic with respectful odes toward the long-established pillars of dance music
Blast it below, exclusively on LAGASTA.
The "Flashes On The Floor" EP arrives on November 5th via Pets Recordings.
Pre-order it here.