Premiere | In Flagranti feat. Ayakamay: "Make, Make, You Lose, You Lose (Cosmic Mix)"
Gasboy
Premiere
In Flagranti feat. Ayakamay: "Make, Make, You Lose, You Lose (Cosmic Mix)"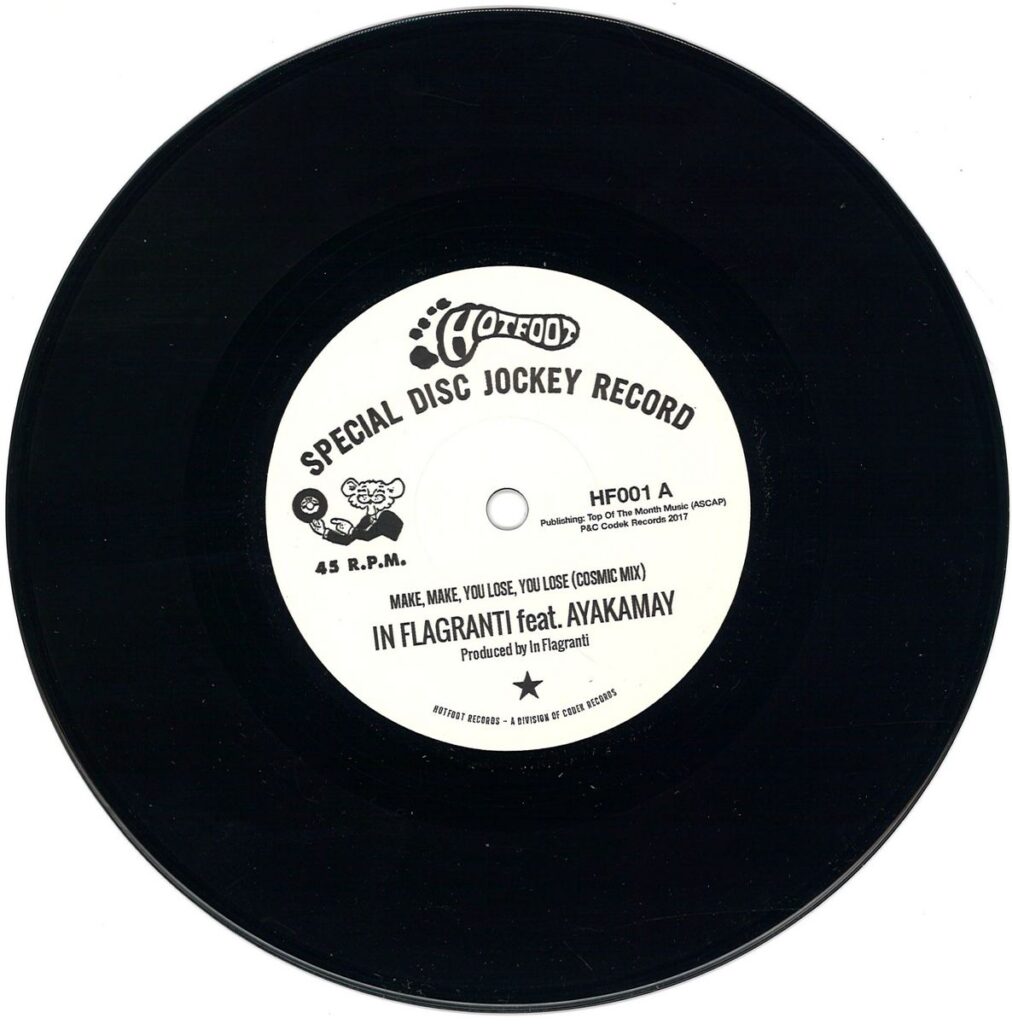 Swiss disco mavericks In Flagranti, our beloved duo of Sasha Crnobrnja and Alex Gloor, are back with a new concept, called HOTFOOT, presenting energetic DJ sets done with 7" vinyl singles only from their vast collection spanning from the '60s till now.
HOTFOOT is also their new 7″ only sub-label, which will feature classic style songs on the A-side and and more dub, freaky dance tunes on the B-side. The label's first release, a two-track 7" called "Make, Make, You Lose, You Lose", finds the ever-prolific duo teaming up once again with New York performing artist Ayakamay, and the result is really something special.
Today, we're psyched to premiere the record's A-side cut, the groove-filled "cosmic mix" of "Make, Make, You Lose, You Lose", and it's yet another classy track from In Flagranti. Get your fill of "Make, Make, You Lose, You Lose" below, exclusively on La.Ga.Sta. On the flip side, there's an unreleased funky mix of "Kachi Kachi".
The "Make Make You Lose You Lose" 7" arrives on October 6th.
Pre-order your copy here.