Premiere | Decada 2: "Extasy Bondage"
Elice Mour
Premiere
Decada 2: "Extasy Bondage"
A great track from Decada 2's first vinyl release "La Noche Del Átomo" on Philoxenia.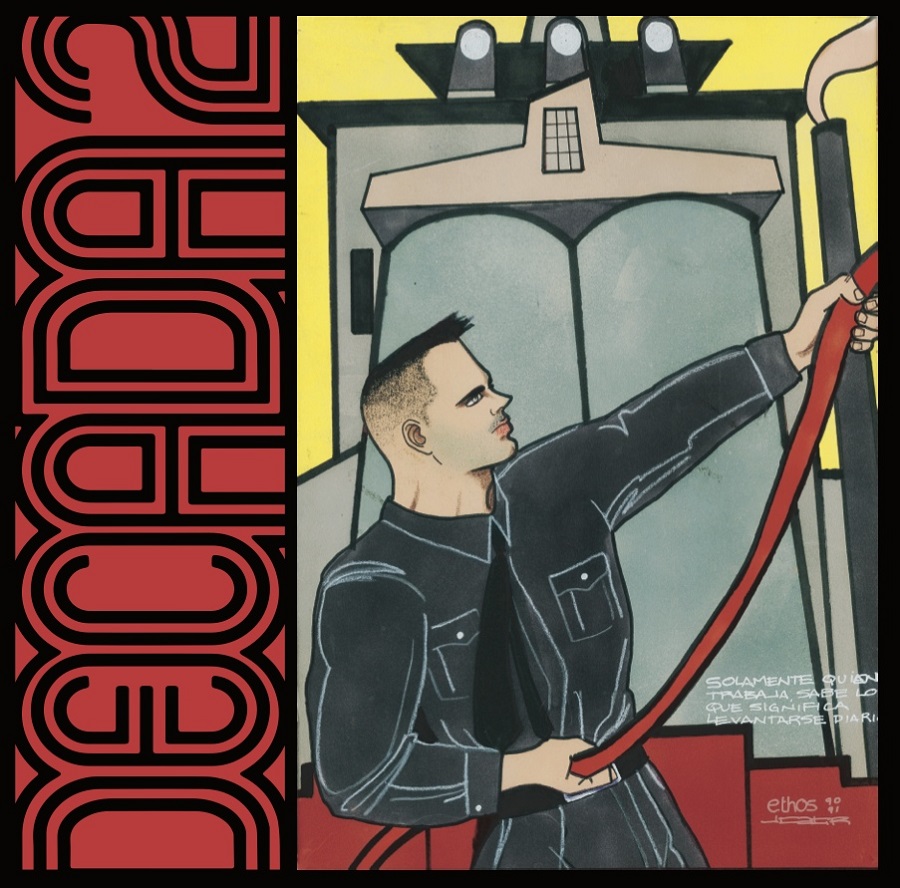 Philoxenia presents Decada 2's first vinyl release, a testimony to the legacy of a pioneer of electronic music in Latin America
Decada 2's musical and visual playfulness trailblazed the electronic scene in Mexico in the mid-80s. The project channels Mateo Lafontaine's luminous mind and otherworldly persona into an audible experience. The Mexican producer is a sonic alchemist, exploring and combining a multitude of electronic genres. The result; Mateo's interpretation of the club music zeitgeist. Mateo is known for expanding the boundaries of the Mexico City underground scene, amalgamating experimentation with pop influences, and quietly creating one of the most spot-on discographies in the country's electronic music scene.
Despite the project's popularity in Mexico, it is the first time the producer gets a vinyl release. Unfortunately, 2020 was marked by the sudden passing of Mateo, but his brother Mario, who is a music personality in Mexico, supported the release via the label Philoxenia (which translates to "friend to the stranger" in Greek). The minds and hearts behind Philoxenia are Swiss producer Neu Verboten and Italian-born Berlin-based producer and Dj Luigi Di Venere. Neu and Luigi embrace new and old music, artists, and listeners to their label. With Philoxenia, they release sweet sounds for welcome worlds.
Philoxenia will drop Decada 2's first astonishing vinyl release "La Noche Del Átomo", a testimony to the legacy of a pioneer of electronic music in Latin America. These remastered tracks showcase Mateo's unique take on EBM, proto-house, and early rave sound, ranging from the mid-80s to the early 90s.
And we are psyched to premiere the record's B-side marvellous cut "Extasy Bondage". A six-minute dance anthem, a time capsule that captures feelings and electrifying sonic experiences. The track has an amazing variety of synth sounds that you simply cannot get bored of. The dripping vocals make it even more seductive. And while it's melodic and sparsely atmospheric, it is for sure the epitome of Bleep. We love it. Blast it below, exclusively on LAGASTA.
Decada 2's "La Noche Del Átomo" will arrive on 21st July via Philoxenia.
Pre-order it here.