Premiere | Black Loops: "Velvet"
Gasboy
Premiere
Black Loops: "Velvet"
Berlin-based producer Black Loops delivers a stellar new track
from Pets Recordings' 10 years anniversary compilation.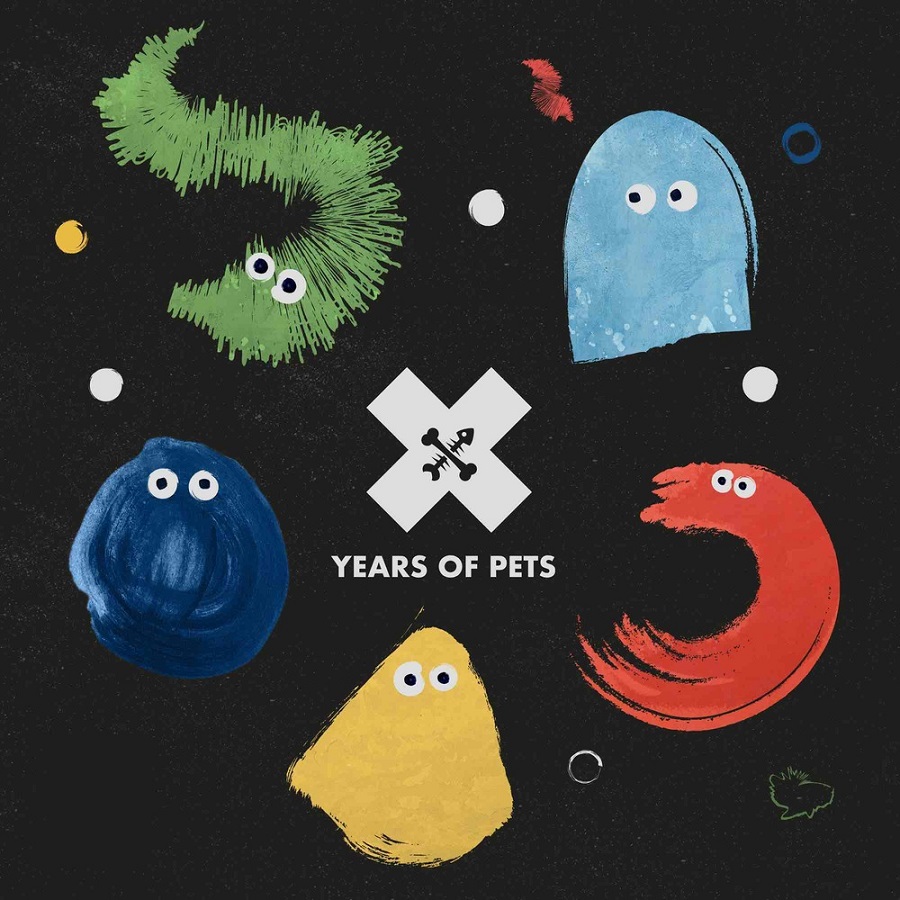 Catz 'n Dogz' eclectic label Pets Recordings turns 10! And what better way to celebrate 10 years of beautiful, meaningful house, techno and forward-thinking electronic music than with a great 12-track compilation, entitled "10 Years Of Pets".
When Catz 'n Dogz, the elusive Polish production duo of Grzegorz 'Greg' Demiańczuk and Wojciech 'Voitek' Tarańczuk, established their own label in 2010 their sole mission was to ensure it never became 'just another dance label'. A decade deep, their mission has been accomplished so far. With the label's remit as broad and innovative as the duo's productions and DJ sets, the focus has always been on soul, realness and human connections. From Eats Everything's debut single "Entrance Song" to Rachel Row and husband KiNK's first single together "Follow The Step" to the numerous "Friends Will Carry You Home" collections, Pets has never lost sight of its purpose or raison d'etre. They've been as faithful as the family hound, as cool as the family cat and as curious as the family crocodile in their output, energy and creativity since day one.
"It all started just as a small project in our hometown because we wanted to release our and our friends music. This small project after all the years became something we are extremely proud of. Looking at all the photos from the parties and listening to back catalogue is always putting a smile on our faces. We want to give a big shout out to all the artists that trusted us with their music and to all the DJs and promoters around the world for giving us the opportunity to showcasePets Recordings music", say Catz 'n Dogz.
To celebrate, the label has curated this exceptional 12-track collection of exclusives from their nearest and dearest. One album delivered over two massive EPs, "10 Years Of Pets" captures the full rave rainbow of the label and its many friends and facets. The collection includes tracks by the likes of Eats Everything, Axel Boman, Bawrut, Joyce Muniz, Jeigo, and Monki, amongst others.
Today, we're delighted to premiere a new track from the second part of the "10 Years Of Pets" compilation by Italian-born, Berlin-based producer Riccardo Paffetti, aka Black Loops, who always delivers something special. With a string of quality releases on labels such as Toy Tonics, Shall Not Fade, Freerange and Pets Recordings to name just a few, Black Loops has built himself a solid reputation as one of house music's most creative and progressive producers. Known for conjuring up magic from a bubbling melting pot of inspiration, Black Loops contributes to Pets Recordings' "10 Years Of Pets" compilation a stellar new track called "Velvet". With its swirly synths, dreamy vocals and earworm loops , "Velvet" is a slick house groover of sun-soaked, feel-good vibes that's impossible not to love.
Stream it exclusively on LAGASTA and enjoy the breezy ride.
The"10 Years Of Pets" EP (Part 2) drops on December 11th via Pets Recordings. Pre-order it here.