Premiere | Willie Graff & Tuccillo: "Crystal Ball"
Gasboy
Premiere
Willie Graff & Tuccillo: "Crystal Ball"

The prolific pair deliver a sun-drenched Balearic beauty from their "New Dreams" EP.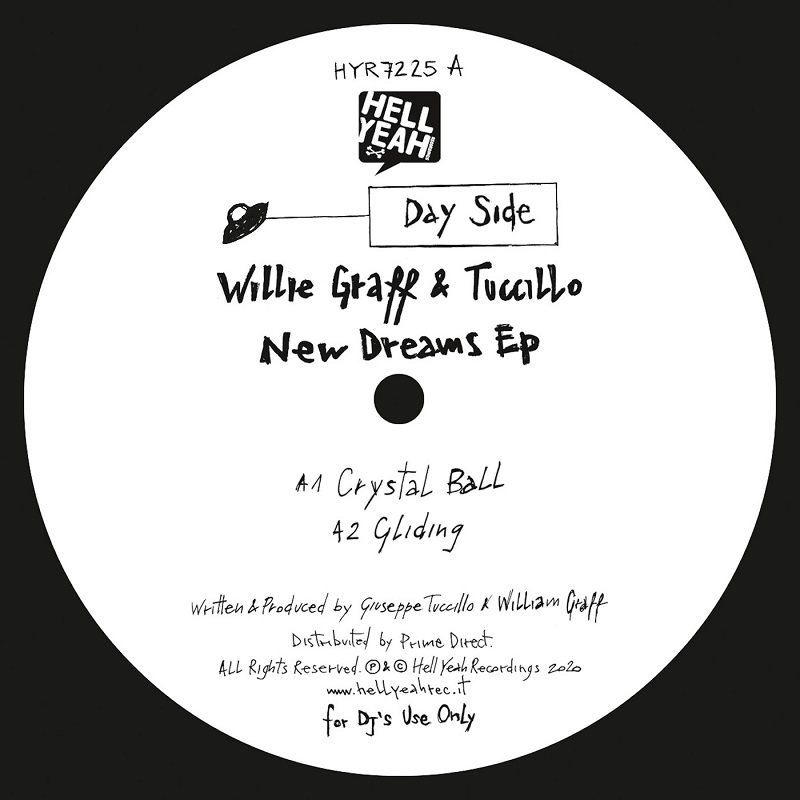 Willie Graff and Tuccillo return with a great new track "Crystal Ball", a sun-drenched Balearic beauty from their debut EP "New Dreams" on Hell Yeah Recordings.
Ibicencan-American producer and DJ Willie Graff and his partner in crime Tuccillo could be considered two of the most dedicated activists of our times within the world of house music. They sure have been cooking up their delicious deep house dishes for more than a decade now on labels such as Finale Sessions, Freerange and Circus Company.
Tuccillo is also behind the Balearic Gabba classic "Solo un Delay", and Graff – born and raised on The White Isle, who is also a long time cohort of Kenneth Bager`s Music For Dreams – is the youngest person to ever have a residency at the legendary Pacha nightclub. In their tracks, intros become one of the main features, with innovative grooves as their common denominator and the white isle as their inspiration, giving their productions a unique light and pure essence.
The red hot pairing of Tuccillo and Willie Graff kick off 2021 in style with their debut release for Italy's finest Hell Yeah Recordings, a four-tracker called "New Dreams", which comes with two different sides, "Day Side" and "Night Side". They have a rich sound palette that gets all horizontal and Mediterranean across these four fresh new tracks. Filled with dreamy rhythmic bliss, sun-kissed, feel-good grooves and late night deep house vibes, the "New Dreams" EP is just perfect for your next car rides.
Today we are delighted to premiere the record's "Day Side" opener "Crystal Ball", which finds the pair delivering a sun-drenched Balearic beauty. Clocking in at six-plus-minutes, "Crystal Ball" has a nimble bassline and bouncing kicks that get you on your toes while the lush synths do a playful dance up top. It's just as infectious as it gets. Blast it below, exclusively on LAGASTA.
The "New Dreams" EP, which also includes the great tune "Gliding", as heard on the recent "Buena Onda – Balearic Beats" compilation, arrives on February 5th via Hell Yeah Recordings.
Pre-order your copy here.