Premiere | Amarcord: "Titoli Di Coda"
Gasboy
Premiere
Amarcord: "Titoli Di Coda"
A smouldering, downtempo cosmic ride.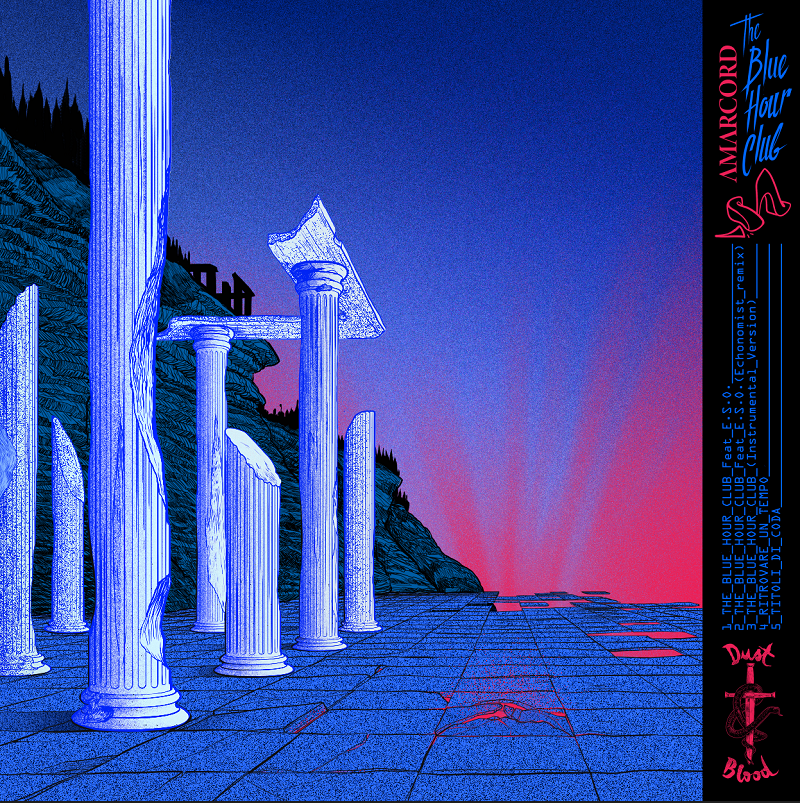 Amarcord debuts on Damon Jee's Dust & Blood with his new EP "The Blue Hour Club".
Italian DJ and producer Marco Catapano, aka Amarcord, has been making soundtracks for neon lit night drives for the past couple of years now on labels such as Jennifer Cardini's Correspondant, Ombra International, ROAM and Aeon. Following his solid EP "Age Of Intimacy", an ode to the underbelly of the '80s, which was released on Man Power's label Me Me Me back in April, Amarcord makes his debut on Damon Jee's Dust & Blood with his EP "The Blue Hour Club". The new record of three original cuts finds the Italian groove maestro capturing that magical sweet spot between day and night, sun and moon, dreams and reality.
A vibrant flip on his last track "Spleen" on Eskimo Recordings earlier this summer, as part of Curses' "Next Wave Acid Punx" compilation, we find Amarcord in a much more uplifted, energetic yet still contemplative mood. Sitting somewhere between new romantic and synth wave, Amarcord creates the perfect bed for E.S.O's heartfelt vocals on the record's title track as we creep closer and closer to sunrise. Remix-wise Greek darksmith Echonomist twists the light on "The Blue Hour Club". to create great shadows amid E.S.O's vocals before Amarcord lays down two more floor-focused originals tracks, "Ritrovare Un Tempo" and ""Titoli Di Coda".
Today we are delighted to premiere one of our favourite cuts from the record "Titoli Di Coda", which cashes in our last credits with a smouldering, downtempo cosmic finale…Just in time for the sunrise! Blast it below, and ride with us.
"The Blue Hour Club" EP arrives on October 8th via Dust & Blood.
Pre-order it here.