Premiere | Alejandro Paz & Local Suicide: "Directions"
LAGASTA TEAM
Premiere
Alejandro Paz & Local Suicide: "Directions"
The two acts deliver a great new track of dark wave vibes.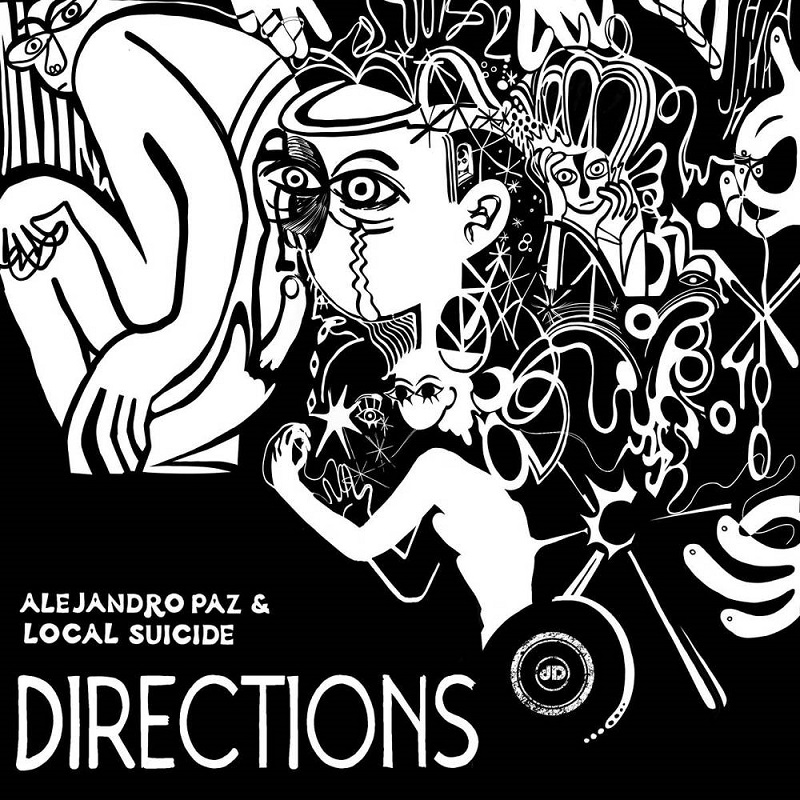 Alejandro Paz and Local Suicide are looking for directions with their new EP.
No strangers to collaboration, Chilean producer Alejandro Paz, an essential figure of the Latin American music scene, and Berlin-based Greco-German explosive duo Local Suicide, comprised of Brax Moody and Vamparela, have teamed up once again to deliver a new five-tracker on legendary Silicone Soul's label Darkroom Dubs. Entitled "Direction", the record follows their collaborative ominous and ethereal EP "Peacock" EP for Nein Records.
The "Direction" EP is composed by two originals and three heavyweight remixes by the likes of Argentinian techno powerhouse DJs Pareja, Undo, a key player in the Spanish electronic music scene, and Russian upcoming artist Velax and – as expected – moves between many different styles.
As proved on previous collaborations between the two acts on labels such as Nein Records and Aeon, Alejandros weighty production dynamics and Local Suicides purring noir soul complement each other to the very last transient. Part new romantic, part techno, all dancefloor; each track is a story just as much as its a song.
Today we are delighted to premiere the EPs title track, a great tune that has been already vouched for by Busy P, who played it at his live stream for Brut, to sink your teeth into. Dark wave vibes combined with pounding rhythms, analogue flavouring and velvetly smooth enticing vocals lead you down a musical rabbit hole. And before you know it you are lost, looking for directions…
Blast it below exclusively on LAGASTA.
The "Directions" EP drops on February 26th via Darkroom Dubs.
Pre-order it here.