Alan Dixon: "Night Time Melodies"
LAGASTA TEAM
Alan Dixon: "Night Time Melodies"
Alan Dixon drops his sublime new EP via his own label Love Attack.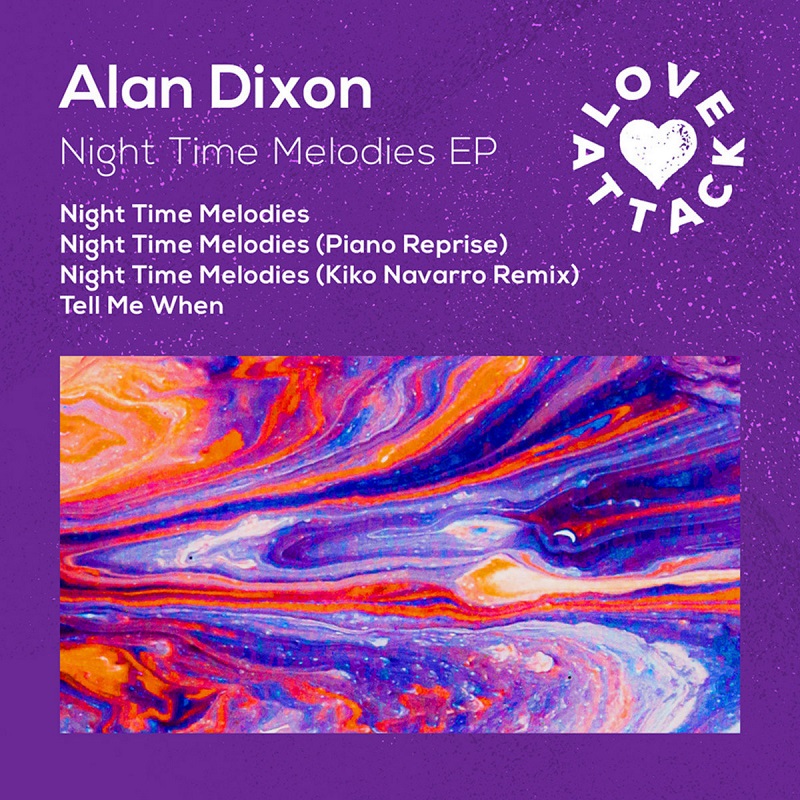 Alan Dixon makes a welcome return with his new EP "Night Time Melodies".
London-based DJ and producer Alan Dixon is back with a sublime new EP titled "Night Time Melodies", which marks the second release on his newly minted label Love Attack. The new four-track record follows last year's exceptional EPs, the piano-heavy "Piano Drop" on Gerd Janson's Running Back, and "Edge Of Forever" on Jennifer Cardini's Correspondant label.
With his "Night Time Melodies" EP, Alan Dixon moves to his deeper side with a piano-driven house workout that rewards repeated listening, which also features a remix from Kiko Navarro moving things into the main room, and a dreamy "Piano Reprise". The release is backed up by "Tell Me When", a peak-time cosmic banger. We'd expect nothing less from Alan Dixon.
The "Night Time Melodies" EP is out now via Love Attack.
Get it here.