A Track A Day: Hifi Sean
Vangelis R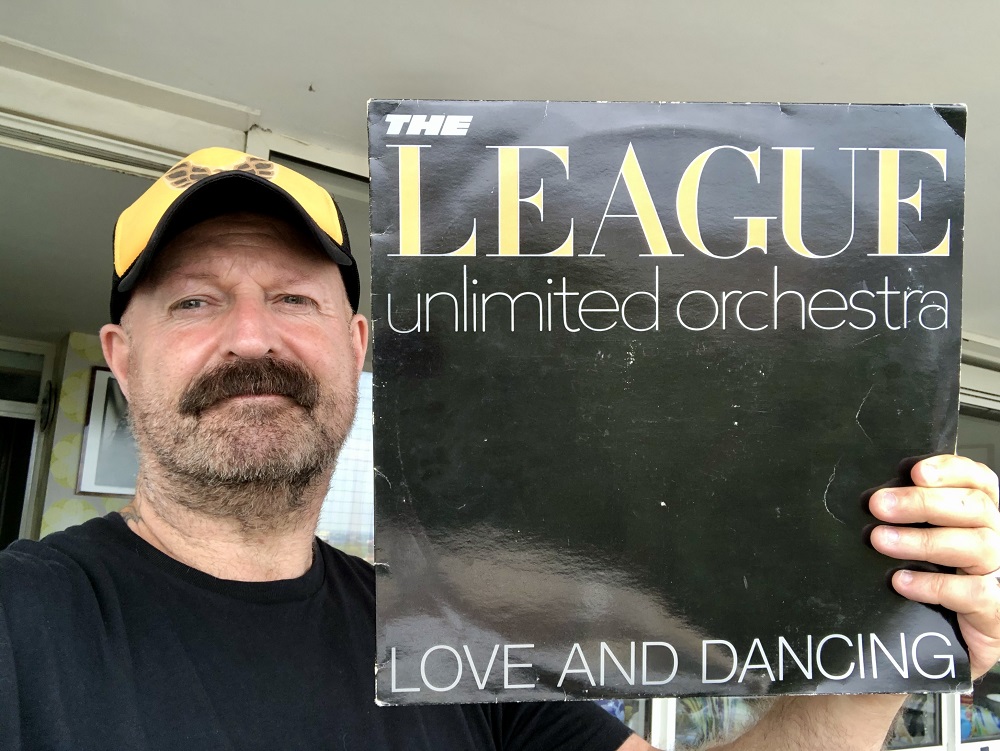 With the current circumstances and the turbulent times all over the globe, we asked our friends to choose a favourite track or an album for these weird days, and share it with us along with a photo. A track a day keeps the bad vibes away.
Today we welcome our beloved Hifi Sean, the guise of DJ, producer and songwriter Sean Dickson, who was the lead singer with The Soup Dragons, and subsequently The Hi Fidelity in the '90s. Having wowed us with his sublime album "FT", Hifi Sean shares with us one of his favourite records, The League Unlimited Orchestra's "Love & Dancing".
In his own words: "This album was a game changer for me, was the lightbulb exploding in my teenage brain. I inherited (nicked it) from my older brothers when he left home and wore it out. It was the album that introduced me to the word 'dub' and from that point on it was a journey deep into sound.
I had a drum machine and I programmed every beat from every track to perfection and to this day I can still do 'air drums' to every drum fill. This was Martin Rushent album, a genius producer who for me at a young age made me realise how much fun production was and that was it I was hooked.
Up to then I only thought of producers like Tony Visconti, Phil Spector, George Martin etc who used live instrumentation but Rushent made records that sounded like they were from outer space, another planet, alien pop music and that was my goal from that point to make records that sounded like they were from outer space too.
Track wise that gorgeous cosmic swoon of the 12″ dub of 'Love Action'. When those synth strings come in…boooooom…I am transcended."
Hifi Sean recently dropped a great new EP "Shout To The Top: Hifi Sean Mixes", which finds him getting his hands on a dusty old tape that had the golden vocal of the ultimate soul diva Loleatta Holloway singing the Style Council classic "Shout to the Top", which was recorded and released by Fire Island in 1998. There was no musical parts on this tape only the vocal so Sean went about rewriting the arrangement and brings this beauty into the present with these 3 versions, including a soulful string laden soul groover, a real late night pumping gospel house jam and a swooning orchestral reprise closing the EP, which includes the last repeated line we all want to hear and we all want to believe right now. "It's going to be alright".
Pick up your copy here.