A Track A Day: COEO
Vangelis R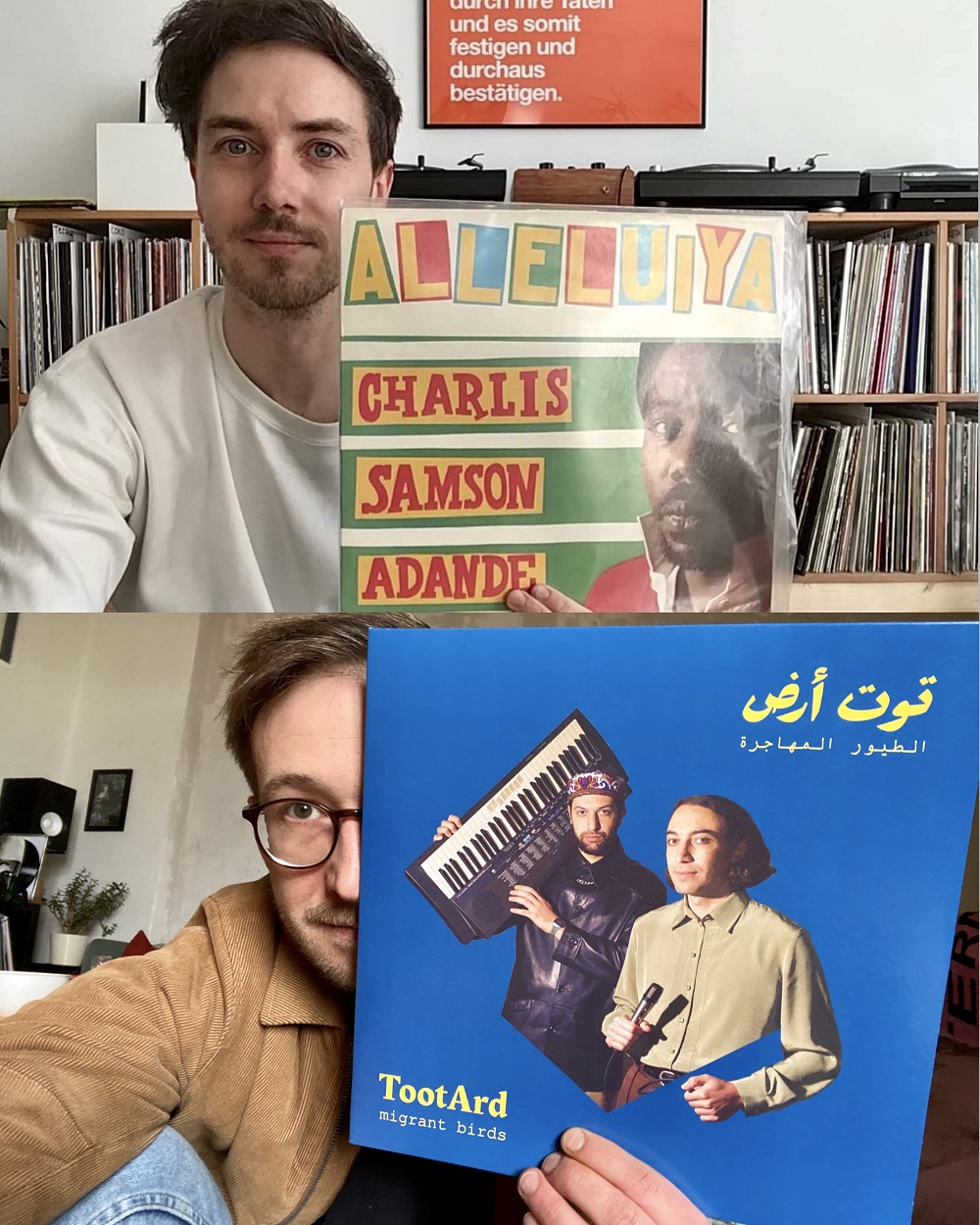 With the current circumstances and the turbulent times all over the globe, we asked our friends to choose a favourite track or an album for these weird days, and share it with us along with a photo. A track a day keeps the bad vibes away.
Today we welcome our beloved Munich-based duo COEO, consisting of Florian Vietz and Andreas Höpfl. With a string of quality releases on labels such as Toy Tonics, Razor N Tape, House Of Disco and Let's Play House, amongst others, the prolific duo has been making some serious waves over the past few years. Florian and Andy of COEO share with us their favourite records.
Florian: "Some friends told me that they have bought fewer records during the last 12 months of the pandemic. For me it was kind of different: I get an average of 2 Discogs deliveries every week. So my spending on vinyl rather increased. This one came in today, Charlis Samson Adande's "Alleluiya" 12" from 1985″.
Andy: "I chose one of my favorite Records of 2020: "Migrant Birds" by TootArd. A beautiful Disco/Synth Pop LP from the Middle East. All killer, no filler!"