Yuksek: "The Only Reason" (feat. Breakbot & Irfane)
LAGASTA TEAM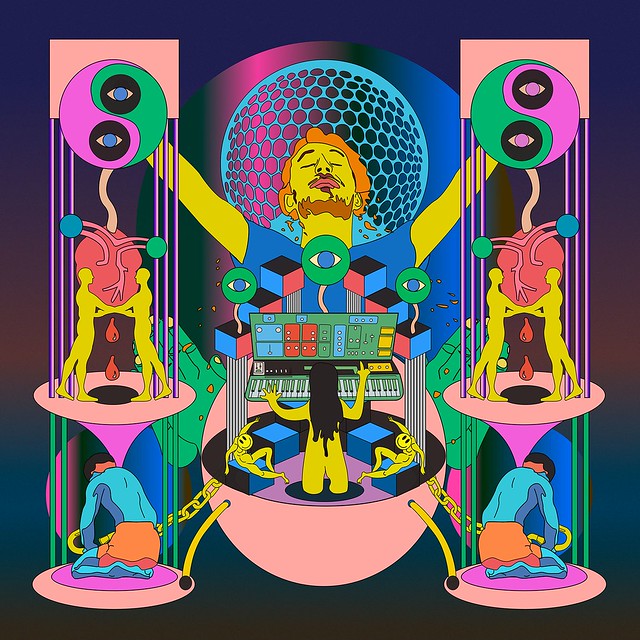 French producer Yuksek has returned with his fourth studio album "Nosso Ritmo", perhaps his most natural album to date, out now via his own Partyfine imprint and Sweat It Out. The 15-track record, which follows 2017's "Nous Horizon", is the result of three years of experimentation and collaboration for no other purpose than shared pleasure. The album features a bunch of French finest artists on collaboration duty: Breakbot, Polo & Pan, Isaac Delusion, Zombie Zombie, Juveniles… just to name a few!
"Nosso Ritmo" is a record that draws on myriad influences. Collaborations with Fatnotronic (Philippi & Rodrigo) and Processman, as well as his tribute to Hélio Matheus ("Mais Kriola"), confirm his taste for the Latin sounds and the richness of its 70s and 80s disco scene. Other influences are also apparent in "Nosso Ritmo", perhaps due to Yuksek's uninhibited and more instinctive approach, from his direct filiation with artists such as Sylvester on "Into The Light" sung by Isaac Delusion or tributes to 90s dirty house with "G.F.Y.", sung by Queen Rose, "This Feeling" and "Gorgeous" in collaboration with Confidence Man.
Yuksek's taste for experimentation and destructured electronic pieces also shines through on the album, especially in his collaborations with Zombie Zombie and Polo & Pan, on 'J'aime les Synthes' as well as 'Burning', produced with his longtime studio companion Jean-Sylvain from Juveniles.
Here we have for you one of the record's standout cuts, "The Only Reason", which finds Yuksek in fine form teaming up with Breakbot and Irfane to deliver a surefire dancefloor groover! Get your fill of "The Only Reason" below.
The "Nosso Ritmo" LP is out now. Get it here.