Younger Than Me: "Golden Age Of Rave (90-00)"
LAGASTA TEAM
Younger Than Me
Golden Age Of Rave (90-00)
A special Guest Mix of '90s rave classics from Francesco Mingrino.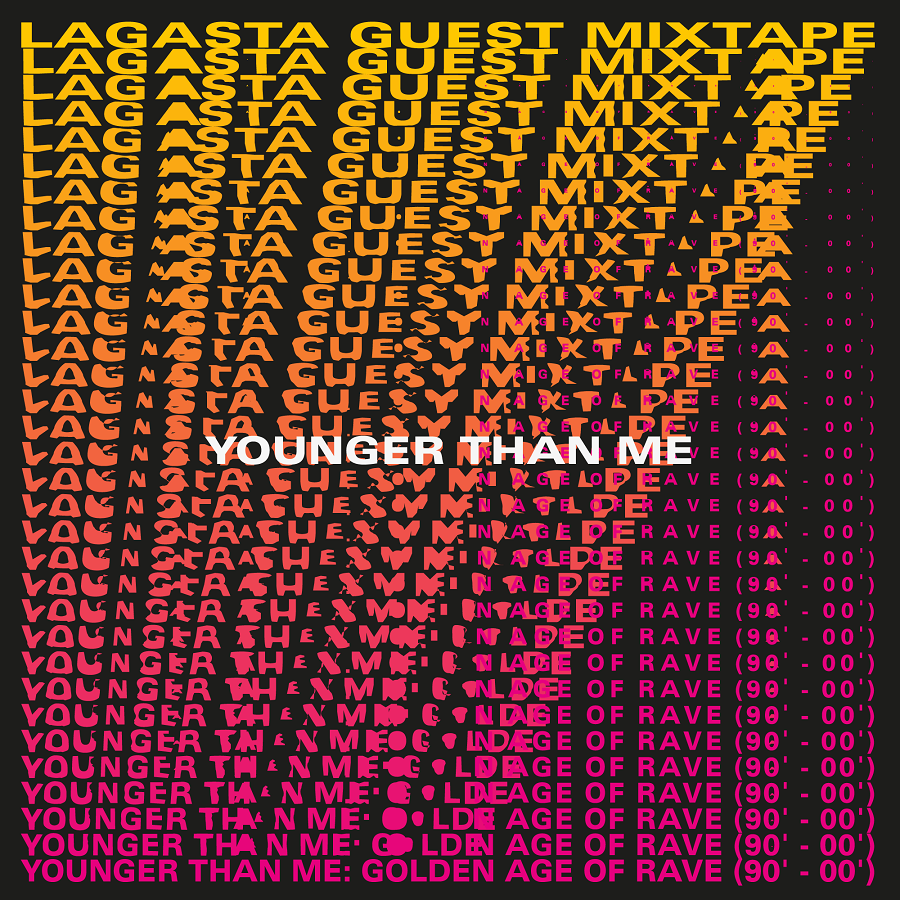 "You may stop the party, but you can't stop the future"
Berlin-based Italian producer Francesco Mingrino, the man behind Younger Than Me, has put together a special LAGASTA Guest Mixtape for all the reve lovers out there. Younger Than Me has become a solo project of Francesco Mingrino following the recent departure of the duo's other member Marcello Carozzi. Over the past five years, Younger Than Me have developed an instantly recognizable style, linking old rave party sound and new influences from the Europe Club, no rules. The co-owner of 90's Wax series have dropped a steady series of quality releases on labels such as Dischi Autunno, Tusk Wax and XXX.
Now, Younger Than Me's Francesco Mingrino takes us for a wild drive down memory lane with his killer "Golden Age Of Rave (90-00)" mixtape filled with '90s rave classics. As the title suggest, this 60-minute mixtape is pure gold. Get your fill of Younger Than Me's Guest Mix for LAGASTA and ride with us.
TRACKLIST
01. Earth Nation – Falling Tears (Album Mix)
02. Stevie Be ZeT – Blue Illusion
03. Sven Väth – Harlequin The Beauty And The Beast
04. Francesco Farfa meets The Pleasure Team – The Search (Voyager Remix)
05. Source – The Real Thing
06. Icon – Desire (Tronic)
07. Pablo Gargano – The Ultimate Frontier
08. Sonic Infusion – Unfuture
09. Astral Projection – Mahadeva
10. Spect-R – Enjoy Your Spaceride
11. Spiral Tribe – Going All The Way