Slow Hands shares a favourite track
Vangelis R
Slow Hands

shares a favourite track

A track a day keeps the bad vibes away.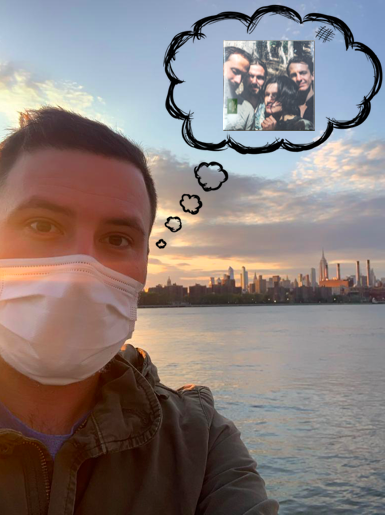 With the current circumstances and the weird, turbulent times all over the globe, we asked our friends to choose a favourite album or a track for these isolated days, and share it with us along with a photo. An album a day keeps the bad vibes away. Stay safe. Today our beloved New York-based musician and producer Ryan Cavanagh, aka Slow Hands, share with us his favourite track, Big Thief's "Two Hands", a perfect soundtrack to his daily excursions around the city.
"There aren't a lot of songs i hear that become my favorite song immediately, but the title song off Big Thief's 'Two Hands' has been on repeat for me since it's release back in October. You don't dance so much as sway and swirl to this song, and boy have I. It has this melancholic optimism that will forever stamp the reminder of a NYC pre and post this masked madness. The perfect soundtrack to my daily excursions to say hello to the best city on the planet that I am fortunate enough to call home."