Bears In Space's Chris Bowen shares a favourite track
Vangelis R
Bears In Space's Chris Bowen

shares a favourite track

A track a day keeps the bad vibes away.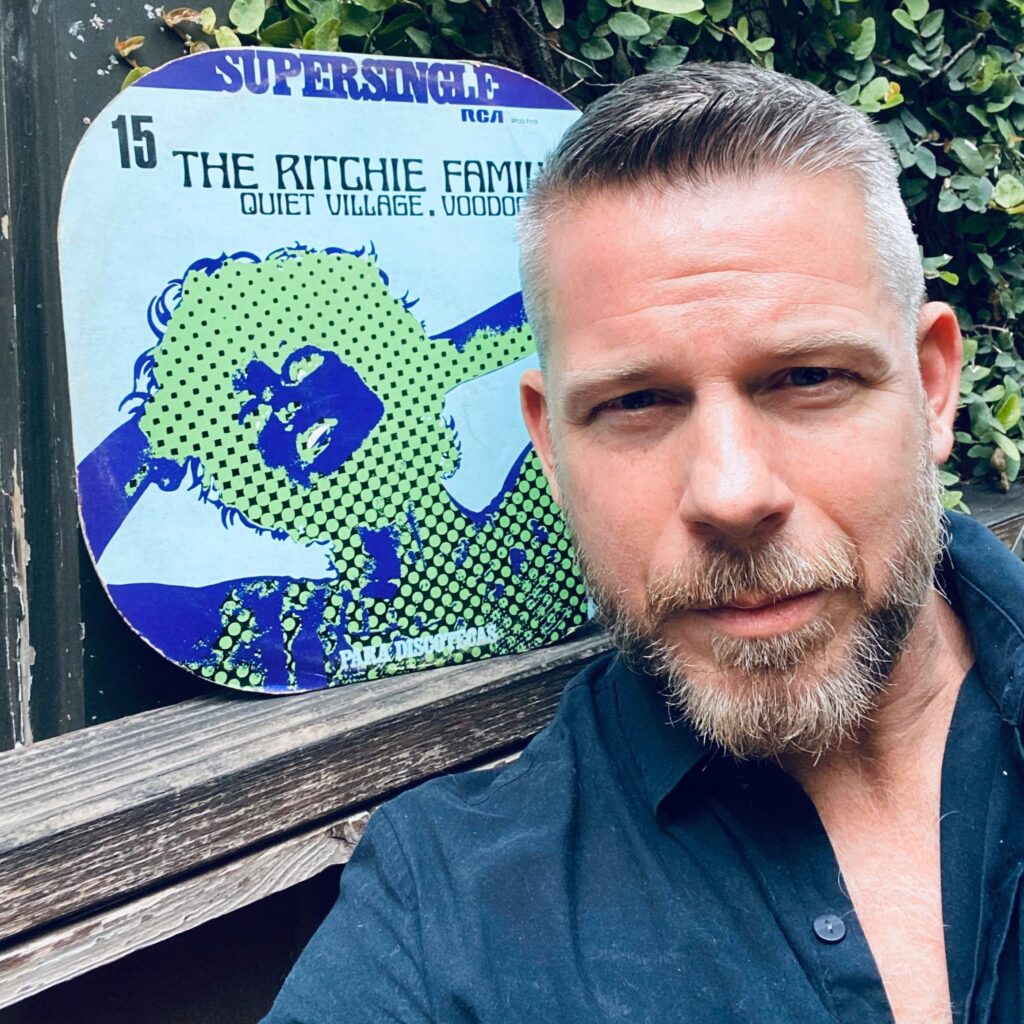 With the current circumstances and the weird, turbulent times all over the globe, we asked our friends to choose a favourite album or a track for these isolated days, and share it with us along with a photo. An album a day keeps the bad vibes away. Stay safe.
Today we welcome Chris Bowen, well known as one half of DJ collective Bears In Space alongside Victor Rodriguez. Our beloved LA duo brings mega disco parties for more than a decade in LA under the name Bears In Space, an homage to Tim Sweeney's NYC radio show Beats In Space. Chris Bowen shares with us one of his favourite tracks to play on a dance floor, The Ritchie Family's "Quiet Village".
In his own wrods: "The song was originally written and performed by Les Baxter in 1951 as an instrumental and later featured on one of Martin Denny's exotica records. In 1977, The Ritchie Family recorded a disco version and added vocals. The single was included on their 'African Queens' album. Along with the album's title track and 'Summer Dance', 'Quiet Village' hit number one for three weeks on the disco/dance chart in 1977. The sultry vocals and exotica overtones made it one of my favorites to play on a dance floor and it became a standard at mine and Victor's disco revival party Shits & Giggles here in Los Angeles about a decade ago."
"The jungle grows more dense as the river boat slowly makes its way into the deep interior. A snake slithers into the water, flushing a brilliantly plumaged bird who soars into the clearing above a quiet village. Here is a musical portrait of a tropical village deserted in the mid-day heat."