Stevie R & Parisinos share a favourite album
Vangelis R
Stevie R & Parisinos

share a favourite album

A track a day keeps the bad vibes away.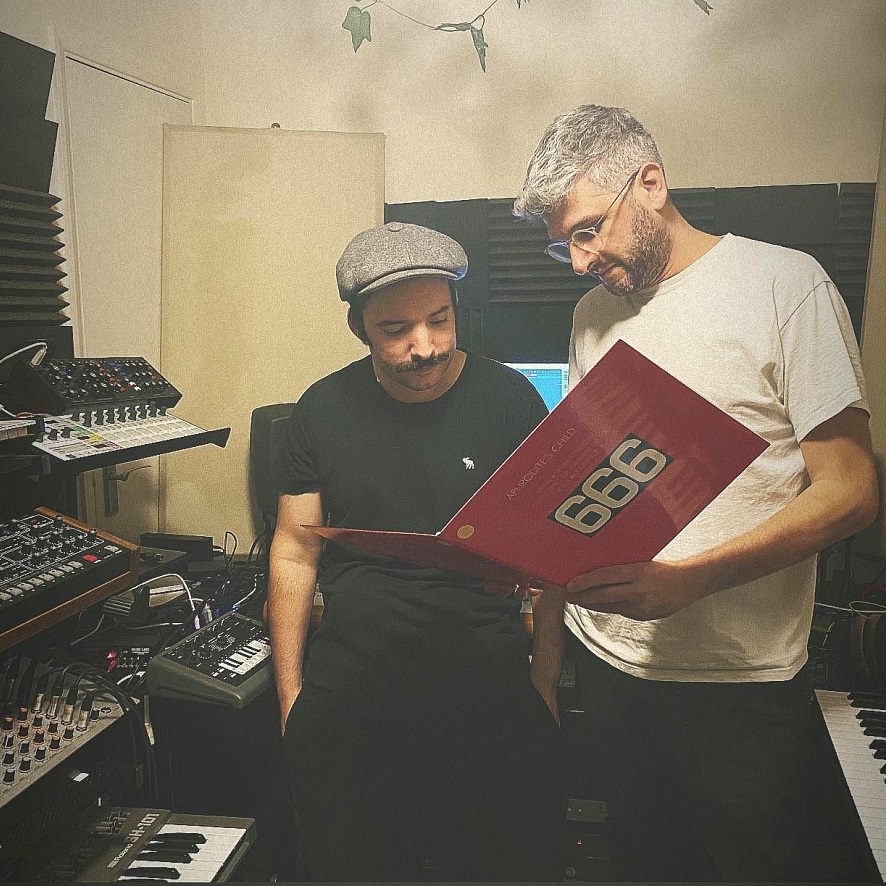 With the current circumstances and the weird, turbulent times all over the globe, we asked our friends to choose a favourite album or a track for these isolated days, and share it with us along with a photo. An album a day keeps the bad vibes away. Stay safe.
Today our beloved London-based Greek artists and Inside Out Records bosses Stavros Potamitis, aka Stevie R, and Constantinos Parisinos, aka Parisinos, who continue to impress with their signature "Rebetronica" sound, share with us a true classic album that has became recognized as one of the most important efforts in early progressive rock, "666″ by Aphrodite's child. A source of continuous inspiration; greek psychedelia by Vangelis Papathansiou and Demis Roussos.
In their own words: "666 (The Apocalypse of John, 13/18) is a double album by the psychedelic/progressive rock group Aphrodite's Child (members of which include Greek electronic music pioneers such as Vangelis, Costas Ferris, and Demis Rousos), released in 1972. The quarantine has allowed moments of relative tranquility, silence, space, self reflection and internal exploration; a focus on what is truly important, away from chaotic speed and superficiality. All these attributes can be found in this extraordinary transcendental album that encapsulates the essence of experimentation, an album with deceiving simplicity alongside endless musical and emotional depth, an album that can be explored time and time again, offering a continuous stream of acoustic discoveries. By combining elements of electronic, rock, and byzantine music, this album also reflects directions that we have been, and will be exploring in the years to come."