Rollover Milano & Friends against Coronavirus: Anything Goes Special Compilation
LAGASTA TEAM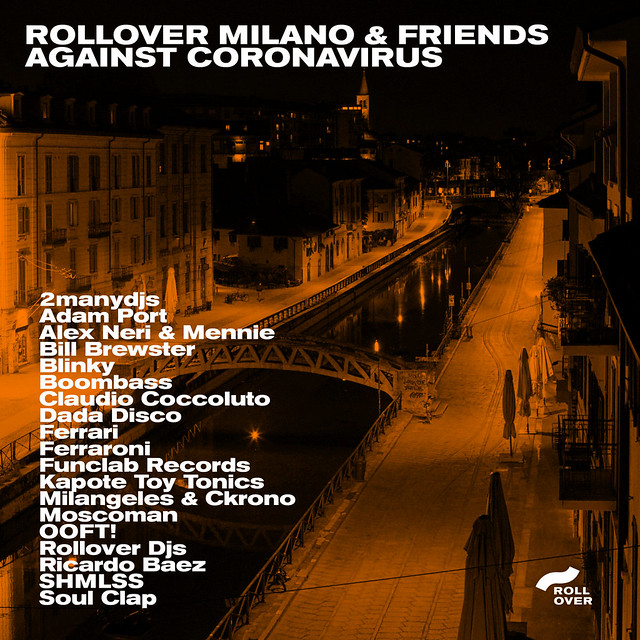 Our good friends Rollover Milano dropped today a great compilation, entitled "Rollover Milano & Friends against Coronavirus: Anything Goes", for such an important cause. The compilation collects 19 quality edits from Rollover crew and their friends all over the world, with all proceeds to go towards the fight against COVID-19.
On the initiative "Anything Goes" compilation you will find lots of "secret weapons" of Rollover's friends including: 2manydjs, Adam Port, Soul Clap, Boombass, Moscoman, Bill Brewster, Kapote Toy Tonics, Claudio Coccoluto, Alex Neri & Mennie, SHMLSS, OOFT!, Dadadisco, Ferraroni, Riccardo Baez, Funclab Records, Milangeles & Ckrono, Blinky, Ferrari and of course, Rollover DJs.
"In light of the growing crisis, we have made the special compilation downloadable for a small contribution starting from 7 euros on our Bandcamp page, with all proceeds going to the official emergency fund set up by the Italian Civil Protection Department destined for the COVID-19 crisis in Italy. Every donation from the "Rollover Milano & Friends against Coronavirus" initiative helps in not just the flattening of the COVID-19 curve in Italy but takes us, music lovers and clubbers, one step closer towards a carefree summer. We all come from different worlds, but we are all connected".
Dance off your COVID-19 anxieties and join the Rollover crew in their contribution to help those affected (and towards a carefree summer) here.
Shout out to the Rollover crew and all the artists involved.