Language: In The Lab" EP
Elice Mour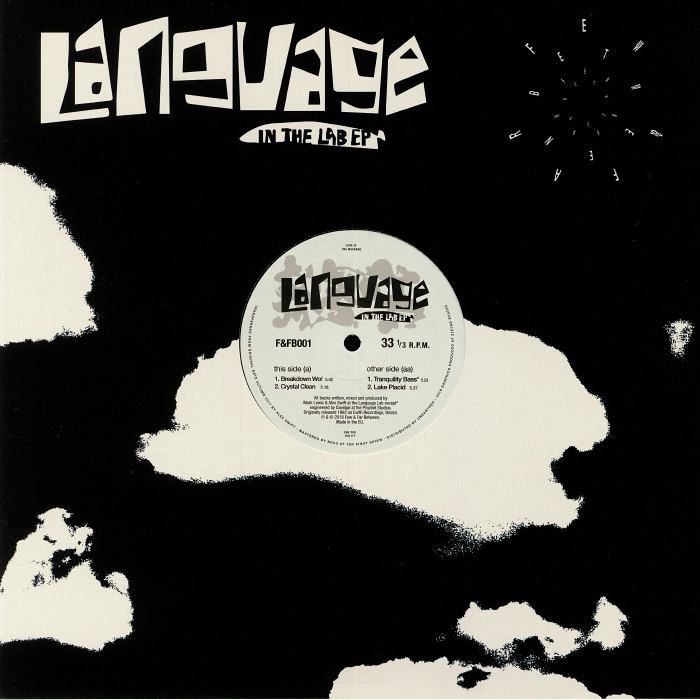 1992 rides back to us with an incredible excursion into deep house. Bristol-based new born Few & Far Between label delivers a reissue of the '90s gem EP "In The Lab" by Language. Sam Hall, who's the founder of Few & Far Between, places "In The Lab" in the front line of his label' s releases, whilst setting in motion the forthcoming original releases and further reissues in 2018 and beyond.
Language members Alex Swift and Mark Lewis breath life into this 12″, having it freshly remastered and pressed from the original DATs, working closely with Few & Far Between throughout the entire process. They drove back to the music they made 26 years ago and they returned passionately to 2018, jumping on board for this reissue.
"Breakdown Wo!" is a track that stands out on this plate. You can strongly feel the influence of American house music here with a pumping, fat kicks and bassline reminiscent of New York while also straddling the old 303 sounds. It's that early 90's touch you can sense in releases around that time. Elsewhere, "Crystal Clean" centers itself on a languid breakbeats and bongos, "Tranquility Bass" wins much praise for the indulgent, wide-open pads and beautiful piano lines and "Lake Placid" is all about skippy drums and hats bouncing around the mix.
The high standard of all four tracks included "In The Lab" EP could be seen as a lesson in originality. Pure class.
Pick up your copy here.