Premiere | Ursula 1000 ft. Sal P of Liquid Liquid: "Stand Up Straight (In Flagranti Remix)"
Gasboy
Premiere
Ursula 1000 ft. Sal P of Liquid Liquid: "Stand Up Straight (In Flagranti Remix)"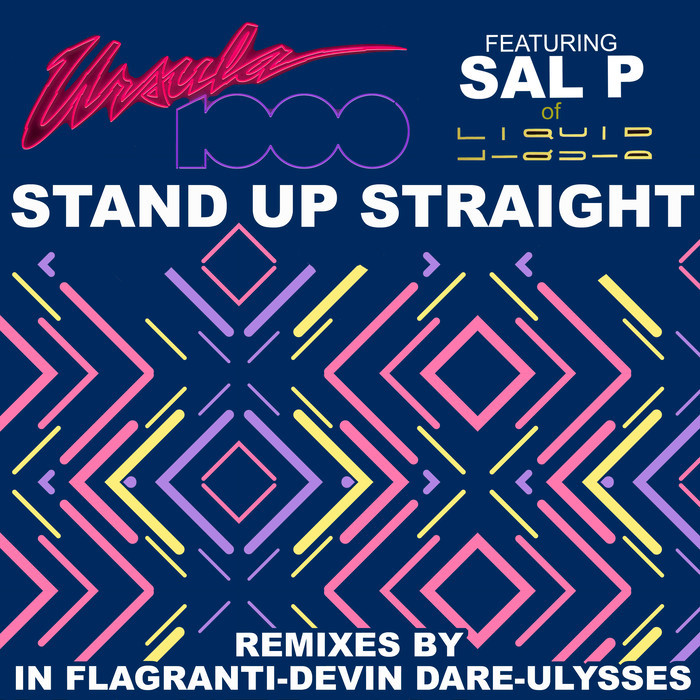 Veteran NYC producer/DJ Alex Gimeno, aka Ursula 1000, is getting ready to drop his new album "Galleria" later this month, but in the meantime, we're treated to the record's great second single "Stand Up Straight".
Featuring Sal P, aka Salvatore Principato of dance/funk/punk pioneers Liquid Liquid, the track is a hypnotic percussive house groover filled with low slung bass, anxious guitar, kalimba, and mad timbale. The single comes backed with three remixes by NYC edit masters Duane Harriott and Sean Marquand, aka Devin Dare, Scatalogics Record's Ulysses, and disco mavericks In Flagranti.
Today, we're excited to share with you In Flagranti's excellent version of Ursula 1000's "Stand Up Straight". This remix finds our beloved duo of Sasha Crnobrnja and Alex Gloor in such fine form, injecting the original track with a healthy dose of disco funk vibes. You can now stream this groove-filled remix, exclusively on La.Ga.Sta
Set to drop on August 28th via Insect Queen Music, Ursula 1000's seventh album "Galleria" takes you on another eclectic time warp where nu-disco, synthwave and boogie funk pulsate alongside to the sounds of jazzy hip hop, latin breaks and French Touch house in a multi-colored blend as only Ursula 1000 can deliver.
The "Stand Up Straight" Remix EP is out now. Buy it here.