Premiere | Local Suicide: "This Is Iptamenos Discos"
LAGASTA TEAM
Premiere
Local Suicide: "This Is Iptamenos Discos"
Welcome to Iptamenos Discos, all aboard!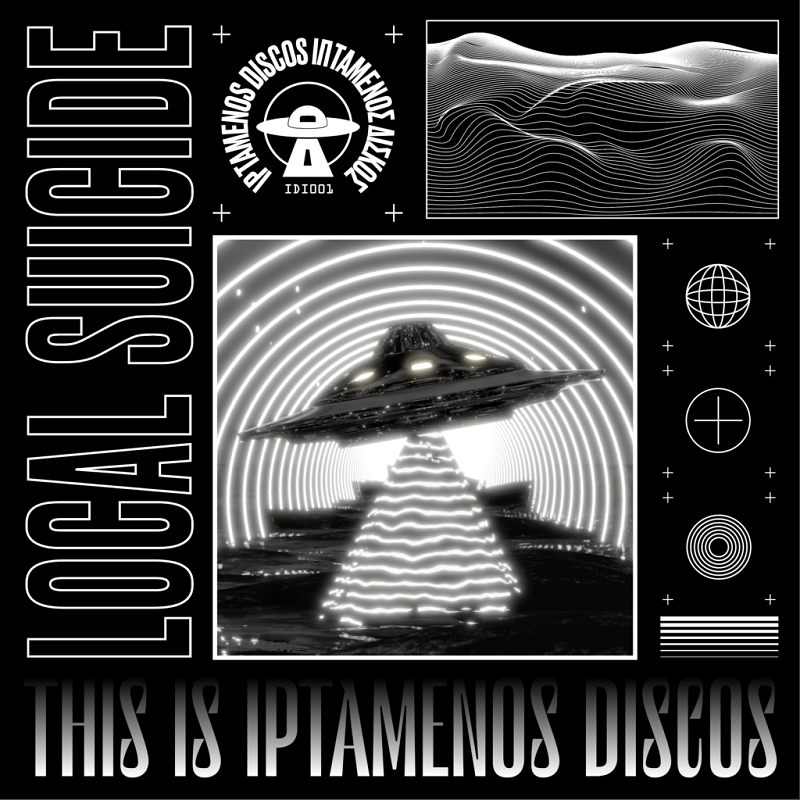 Berlin-based Greco-German explosive duo Local Suicide, comprised of Vamparela and Brax Moody, launches their own label with new single "This Is Iptamenos Discos".
Stepping into the future, Local Suicide are releasing the first single from their newly-founded label, Iptamenos Discos. Marrying thrilling Sci-Fi sounds with spooky melancholy, DJ & Producer duo Vamparela from Thessaloniki, Greece and Brax Moody from Munich, Germany are still keeping to their usual style of Dark Disco genre-bending. The song 'This is Iptamenos Discos' is the headline act of their label, showing their versatility and musical vision.
The married couple created this track to introduce their label at the end of 2020, and dived into the uncertainty of the time. Spending the lockdown in their second home by the sea in Northern Greece, they borrowed their friends' voices to chant their label name throughout the track in 25 different languages, like a séance across the eery soundscape. Iptamenos Discos means "Flying Saucer", and in the lead track we hear translations into Spanish, French, Finnish, Arabic, Korean, Japanese and Hindi, just to name a few. The instrumental track focusses on the chilling travel through dystopia, allowing the suspense to develop in the absence of humanity.
With rave reviews from publications like Dj Mag, Mixmag & Groove, plus over 1000 gigs all over the globe since they met and joined forces, Local Suicide are among the few to step forward with their own sound and label, showing the unique beat that they march to. On July 30th, 2021 this single will be released on a limited clear dub plate 12", and will be made available on all digital shops & streaming platforms. On the Iptmenos Discos' Bandcamp site you will also find a selection of merchandise such as T-Shirts, Hoodies, Patches and more. Future releases by Wiener Planquadrat, Boys' Shorts & Dina Summer are already in the ether and will be announced very soon.
The single "This Is Iptamenos Discos" arrives on July 30th.
Pre-order it here.