Premiere | Thomass Jackson: "King Of Trassh"
Gasboy
Premiere
Thomass Jackson: "King Of Trassh"
Calypso Records co-founder drops a great tune for New Day Everyday's debut compilation.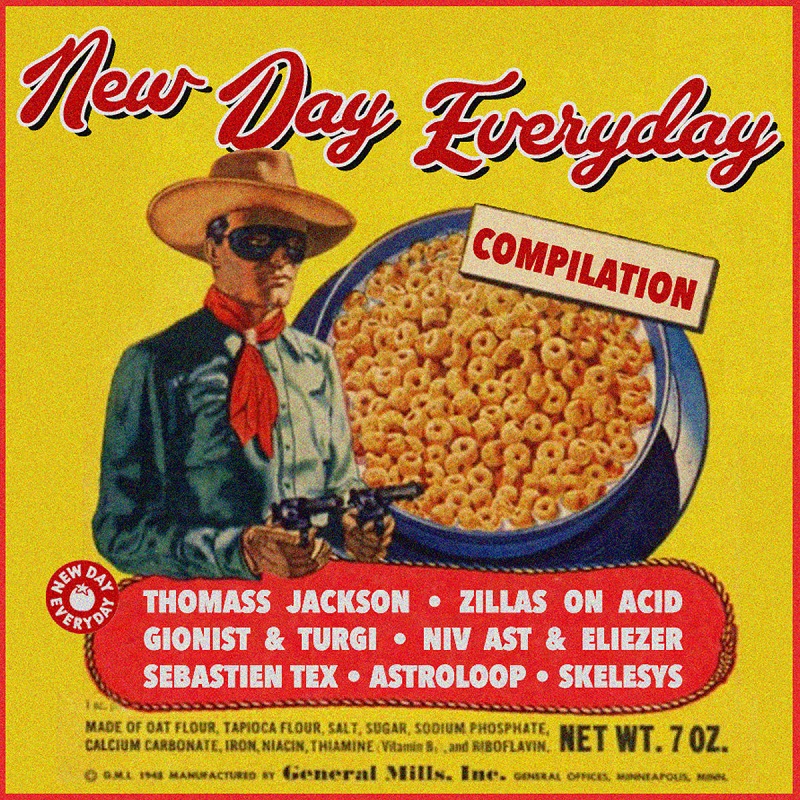 New Day Everyday's upcoming first compilation is one hell of a ride!
Tel Aviv's New Day Everyday, a label run by Niv Ast and Eliezer Perez, is getting ready to drops its first compilation, simply tilted "NDE Compilation 001", in March, bringing forward the roots and the essence of their musical sphere. The seven-track collection gathers around close friends and favorite artists from all over the world and provides a "craving for the dancefloor" piece of a compilation. Featuring new tracks by the likes of Zillas On Acid, Thomass Jackson, Sebastien Tex, Astroloop, Gionist & Turgi, Skelesys, and label founders Niv Ast & Eliezer themselves, the "NDE Compilation 001" is a wild ride from start to finish.
Before it drops, we're psyched to premiere one of our favourite cuts from the compilation, a great new track called "King Of Trassh" by Thomass Jackson, the prolific producer and DJ from Argentina, who's now living somewhere in Mexico and co-runs the Calypso Records alongside his good friend Iñigo Vontie. Thomass Jackson has been producing records for quite some time now, dropping a string of quality releases through renowned labels like Multi Culti Correspondant, Gomma and La Dame Noir to name just a few. We're excited to see him back in action with his contribution to New Day Everyday's debut compilation, delivering a driving, dancefloor cut of dark cinematic synths and powerful grooves. Of course, we'd expect nothing less from this Mexican "King Of Trassh".
Play it loud exclusively on LAGASTA.
The "NDE Compilation 001" will drop on March 5th.
Pre-order it here.