Premiere | Kosmo Kint & Kapote: "Misbehave"
LAGASTA TEAM
Premiere
Kosmo Kint & Kapote: "Misbehave"
Kapote and Kosmo Kint deliver an infectious, funk-filled groover.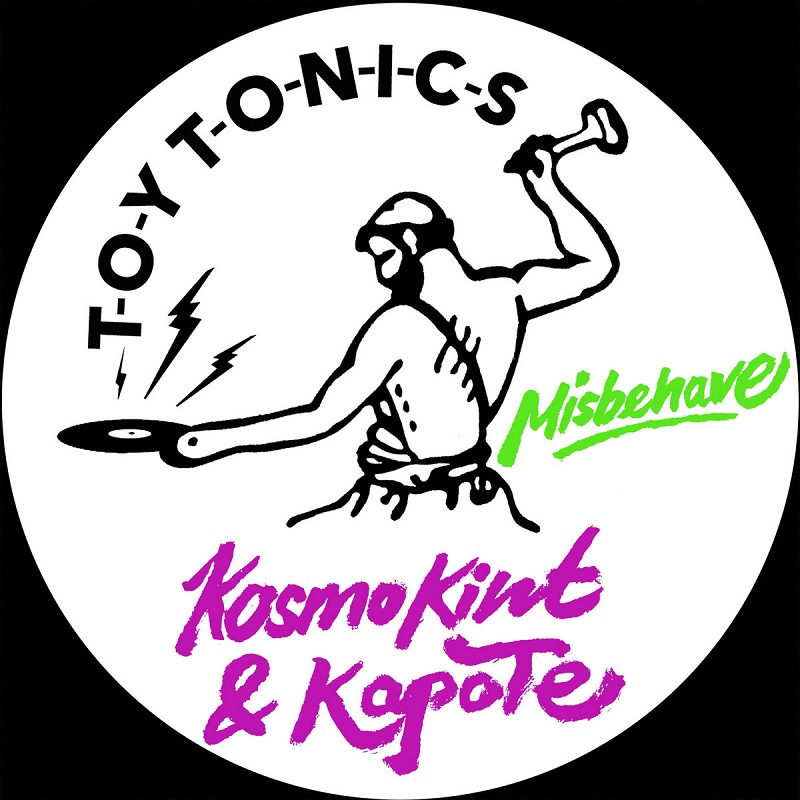 Toy Tonics head honcho Kapote teams up with New York born soul singer Kosmo Kint for a groove-filled EP.
The next release on the ever-excellent German underground house and disco label Toy Tonics comes from the label head honcho Mathias "Munk" Modica, aka Kapote, and New York soul singer Kosmo Kint with their new collaborative EP titled "Misbehave". Kosmo Kint, who's now based in Berlin (where he met Kapote and the Toy Tonics crew), has already been featured on three songs of other Toy Tonics artists (Rhode & Brown, Mangabey, Sam Ruffilo). He now joins Kapote for three raw and mellow neo disco jams. This record is one of the rare Kapote releases since his 2018's album "What It Is".
Each track takes on its own vibe with Kapote describing the body of work as intercrossing "futuristic disco and new wave funk with a positive vibe". Kosmo has written most of the melodies whilst the music has been taken on by Kapote. Their jamming sessions and subsequent collaboration result in three different tracks which traverse superfunky basslines, jazz based chord progressions, syncopated drum patterns and a consistent organic atmosphere. All synths, bass and drums are played by Kapote, the italo-german producer, keyboardist, DJ and creative mind that is behind most artistic and musical ideas in the Toy Tonics cosmos.
Both Kosmo Kint and Kapote are both set to release solo albums via Toy Tonics in 2021, and this EP is a nice little taster of what's to come from both artists. The EP will be soon followed by remixes by Toy Tonics regular COEO, German maestro Gerd Janson and dutch disco head Mr.Mendel of Lumberjacks in Hell.
Today we are delighted to premiere the EPs title track, which finds Kapote and Kosmo Kint in such fine form, delivering an infectious, funk-filled groover that hits all the right spots. Blast it below exclusively on LAGASTA and get into the groove.
The "Misbehave" EP arrives on October 29th via Toy Tonics.
Pre-order it here.