Premiere | Theus Magο: "Oralia"
LAGASTA TEAM
Premiere
Theus Magο: "Oralia"
The mighty Mexican producer contributes a great new track to Playground Records' anniversary compilation.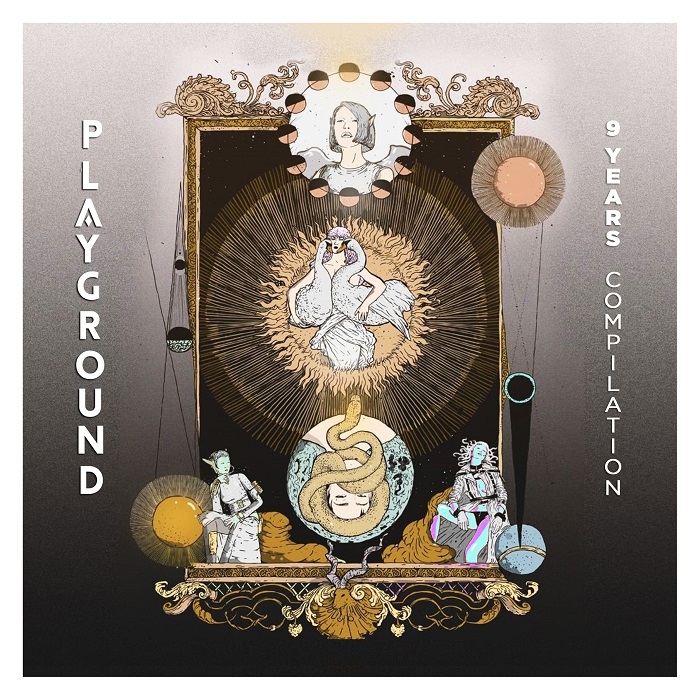 Barcelona-based label Playground Records will drop a very special compilation to celebrate nine years of life.
Entitled "9 Years Compilation", the 15-track collection is a "musical journey shared with dear friends, which expresses the living history of the label from its origins to the present", according to the label. The compilation includes tracks by the likes of Sascha Funke, Curses, Iñigo Vontier, Shubostar, Theus Mago, Local Suicide & Franz Matthews, Thomas Von Party & Fabio Me Llaman Soltero, Niv Ast, MR TC, Thomass Jackson & MKDSL, Middle Sky Boom, Stevie R & Parisinos, Teniente Castillo, Kate Stein feat. Vongold, Martin Noise & A-Tweed.
From the first illegal raves in Buenos Aires, to becoming an international artist's platform based in Barcelona. A long process of learning, growth and consolidation have passed. Nowadays, with an extensive catalog of more than 40 references Playground has a solid story to tell, always selecting an eclectic criterion and betting on diversity. Each launch reaffirms the commitment with an aesthetic freedom beyond any label.
The "9 Years Compilation" faithfully expresses the label's history, but above all its present, always with an eye looking to the future. The compilation consists of 15 new original tracks that are carefully chosen to create a polychromatic musical adventure, with diverse nuances and intensities. From downtempo songs to listen at home, through music inspired by the new wave, the creative force of the jungle, the power of organic elements and psychedelic experimentation to the most convincing music for the club.
efore it drops, we are delighted to premiere a great new tune called "Oralia" from the mighty Mexican producer and Duro label boss Theus Mago, the alter ego of Mateo González, who always delivers the goods.
Blast it below.
Pre-order it here.<