Premiere | Steppin' Wolf: "A Reason For The End Of Civilization"
Gasboy
Premiere
Steppin' Wolf: "A Reason For The End Of Civilization"
A great tune from his upcoming debut EP for In Flagranti's Codek Records.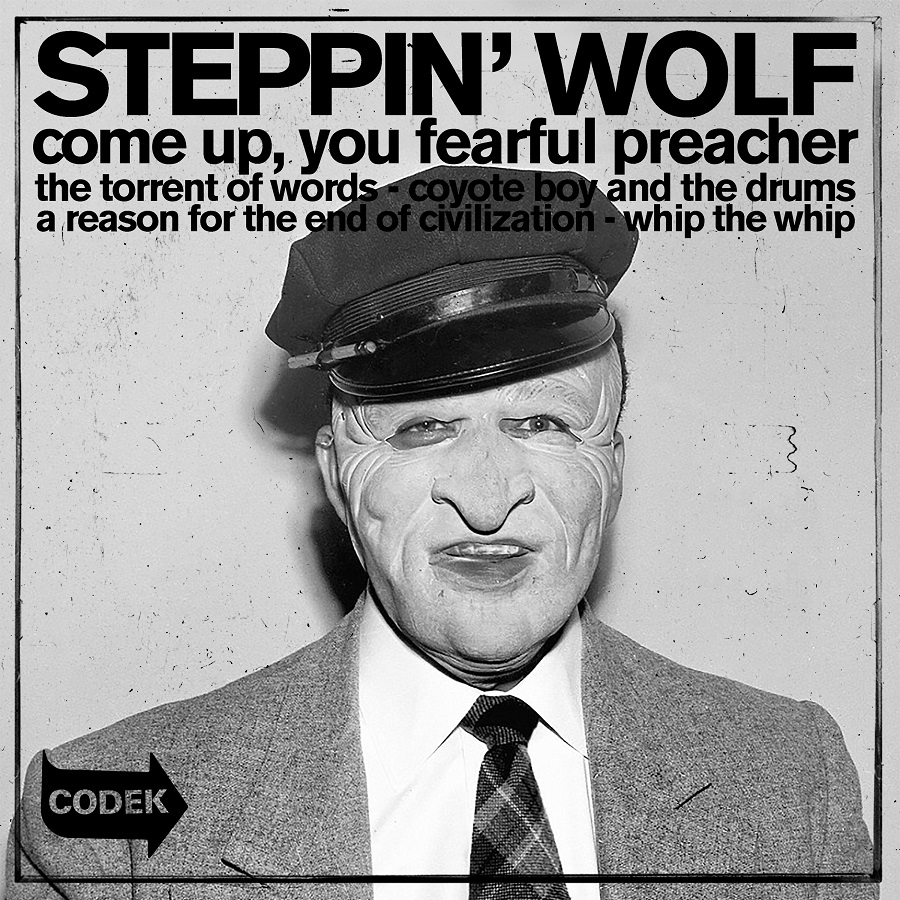 Originally from the Black Forrest near Switzerland and now residing in Frankfurt Steppin' Wolf is a talented producer, whose unique music style blends elements of techno, house, UK breaks and obscure cosmic. Having already dropped a series of quality releases on labels such as Kann and Pauls Musique and his "selftitled" album back in September, Steppin' Wolf is ready to make his debut on In Flagranti's Codek Records with a four-tracker called "Come Up, You Fearful Preacher".
Speaking about Steppin' Wolf's debut EP for Codek Records, In Flagranti's Alex Gloor says: "I met Steppin' Wolf, aka Joshi, in 2013 through his father, the owner of the last second-hand books shop in my neighbourhood here in Basel, Switzerland. Joshi told me about tracks he's producing so I visited him in the Black Forest mountains in southwest Germany in a little gingerbread house where he was tinkering around on his laptop making tracks.
After getting him a set up of Korg USB Kontrollers things started to pick up and he kept sending tracks over the years. A few weeks ago I asked Joshi to make a DJ mix of his tracks and send that to Sasa in London. Sasa picked the four tracks for the upcoming release called 'Come Up, You Fearful Preacher' by Steppin' Wolf"
Before it drops, we're psyched to premiere one of our favorite cuts from the release, the EPs closer "A Reason For The End Of Civilization". Filled with driving beats and dark, hypnotizing melodies, the track finds Steppin' Wolf creating rich, immersive soundscapes. Get the first listen exclusively on LAGASTA.
The "Come Up, You Fearful Preacher" EP will drop on February 19th via Codek Records.
Pre-order it here.