Premiere | MLiR & Velmondo: "Mad Honey"
Elice Mour
Premiere
MLiR & Velmondo: "Mad Honey"
MLiR drops a superb new track on Prins Thomas' Internasjonal imprint.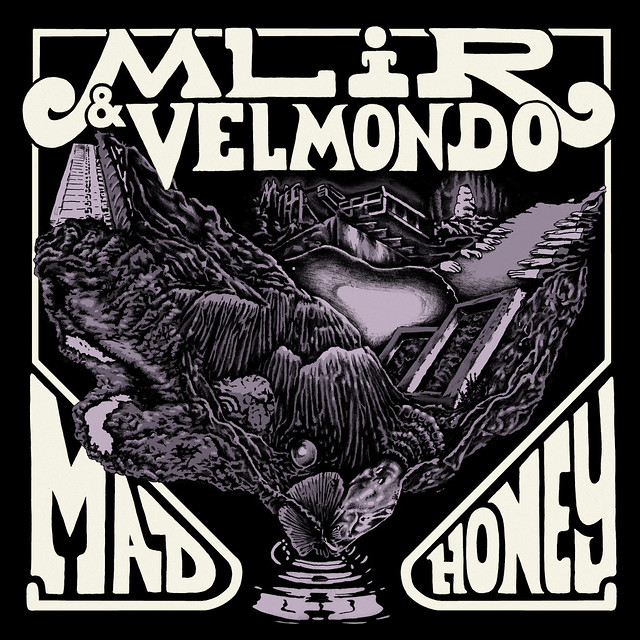 This is what we call music with character. A new stellar EP by the prolific Swedish duo MLiR (Modern Life is Rubbish) alongside Arnau Obiols, under his Velmondo moniker, is on its way via Norwegian disco king Prins Thomas' Internasjonal imprint.
Marco Gegenheimer, Einar Christofferson and Obiols, all Barcelona based, continue their journey into the world of esoteric left-field sounds by releasing the four-track "Mad Honey" EP, which is so fresh and so tastefully diverse. The EP is an amalgama of acid, space disco, Krautrock, and tribal house sounds and it's certain that you are going to dance. It' s another great sonic story from the amazing collective. We couldn't expect less from MLiR.
Today, we're delighted to premiere B-side's delicious first track "Mad Honey". The track kicks off with proud congas anchored by some deep reverbed percussions and cowbells. The tune also entertains a number of ethnic invasions: a field of Middle Eastern melodies snake up and down, while the synths create a mysterious atmospheric path that leads to psychedelic soundscapes. It's a rhythmic trip to a variety of expressive multidimensional sounds.
"Mad Honey" makes you feel like you're partying in a weird place you've never been before. Listen to the track and enjoy this special ride!
MLiR & Velmondo's "Mad Honey" drops on January 31 via Internasjonal label. Pre-order it here.