Premiere | Michael The Lion x Amy Douglas: "Willing (Ron Basejam Remix)"
Gasboy
Premiere
Michael The Lion x Amy Douglas: "Willing (Ron Basejam Remix)"
Crazy P's Ron Basejam delivers a sublime rework of pure disco-funk goodness.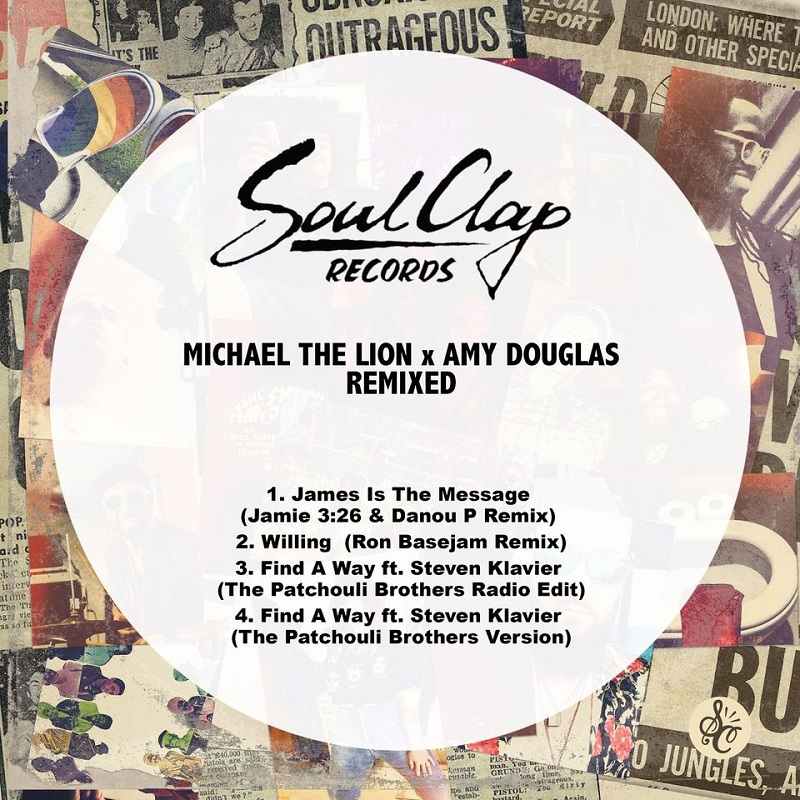 Michael The Lion and Amy Douglas drops a great new remix EP.
Last year, Michael The Lion, the latest pseudonym of long-time Philadelphia DJ and producer DJ Apt One, and New York City's singer/songwriting powerhouse Amy Douglas have re-joined forces for a great eponymous EP, a road trip through American funk and soul music. The record was followed by a set of quality remixes from John Morales, which was offered a glimmer of light in the darkest of times, but of course, we had to postpone our celebratory dance…
As summer approaches and our optimism renews, it feels as if just perhaps there is light at the end of the tunnel – just maybe we've found a way. In light of seeing and feeling that light, Soul Clap Records drops a strong remix package of the "Michael The Lion x Amy Douglas" EP, including reworks by the likes of Crazy P's James Baron, aka Ron Basejam, Chicago's own and B.B.E regular Jamie 3:26 & Danou P, and the Toronto natives, The Patchouli Brothers.
Today we are delighted to premiere the sublime remix of Michael The Lion and Amy Douglas' "Willing", a glorious cover of Gil Scott-Heron and Brian Jackson, by Crazy P's James Baron under his disco-focused moniker Ron Basejam. On his remix of "Willing", Ron Basejam stretches out the original version to eight minutes, delivering a rework of pure disco-funk goodness filled with disco strings, pianos, funky guitar licks and Amy Douglas' seductive diva vocals.
Play it loud exclusively on LAGASTA.
The "Michael The Lion x Amy Douglas Remixed" EP is out now via Soul Clap Records.
Pre-order your copy here.