Premiere | Max Essa: "Jules Y Cynthia"
Gasboy
Premiere
Max Essa: "Jules Y Cynthia"
Max Essa's new track "Jules Y Cynthia" is an instant Balearic classic with a Cure-esque feel.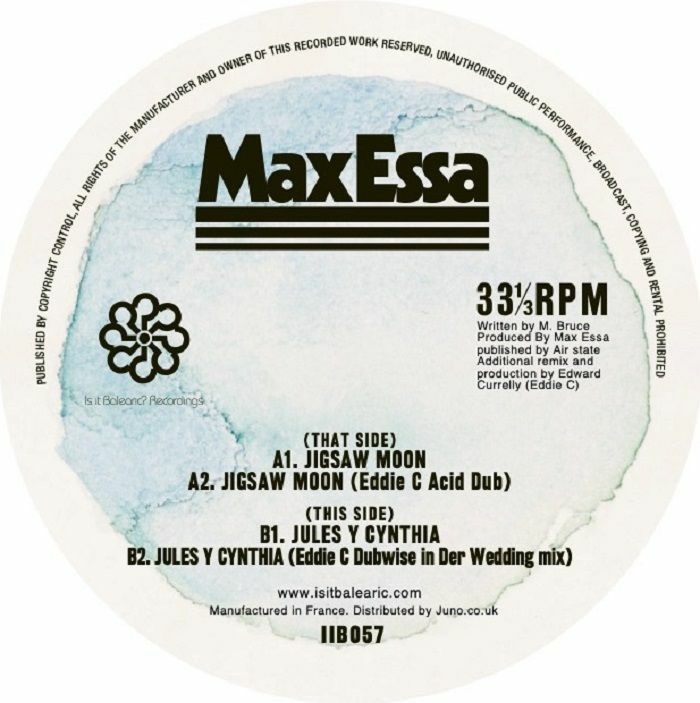 Balearic maestro Max Essa returns to Coyote's Is It Balearic? with a great new 12-inch.
An Englishman in Tokyo, acclaimed DJ and producer Max Essa is a man who needs no introduction. The ever-prolific artist and founder of the vinyl-only Jansen Jardin label has now been releasing his blissed-out beats and masterfully sun-kissed disco gems on labels such as Is It Balearic?, Aficionado, Music For Dreams, Hell Yeah Recordings, Palms & Charms, amongst others, for a decade. His elegant sound always acts as a sonic raft that floats you out to sea and leaves you bobbing up and down in a state of pure bliss.
Following on from last year's excellent two-tracker "Black Market Laundrette​/​The Cowboy Rembrandt" on Jansen Jardin, Max Essa is now gearing up for the release of his new 12-inch "Jigsaw Moon/Jules Y Cynthia" on his regular home, Coyote's Is It Balearic? Recordings. Once again, Max Essa brings his usual finesse to the label delivering two sublime island groovers, "Jigsaw Moon", a lively shuffling euro disco affair and "Jules Y Cynthia", a Cure-esque balearic beauty. After hearing both tracks the dude that is Berlin-based Canadian producer Eddie C decided he'd be up for remixing both. The result is this heavyweight sound clash 12-inch.
The real highlight is the B-side cut "Jules Y Cynthia", which we delighted to premiere here at LAGASTA HQ. With its sunset vibes and lush, slightly melancholic guitar licks, "Jules Y Cynthia" is one of those tracks that only comes around so often. Reminiscent of The Cure with a touch of Joy Division maybe, this deeply emotional track is truly Balearic in every sense and perfectly suited for an-end-of-night hugfest. With "Jules Y Cynthia", Max Essa has created an instant Balearic classic.
Feast your ears on "Jules Y Cynthia" exclusively on LAGASTA.
Pre-order your 12" here.