Premiere | Andre VII & Jaaw: "Creativity & Technology" (Zombies in Miami Remix)
Gasboy
Premiere
Andre VII & Jaaw: "Creativity & Technology" (Zombies in Miami Remix)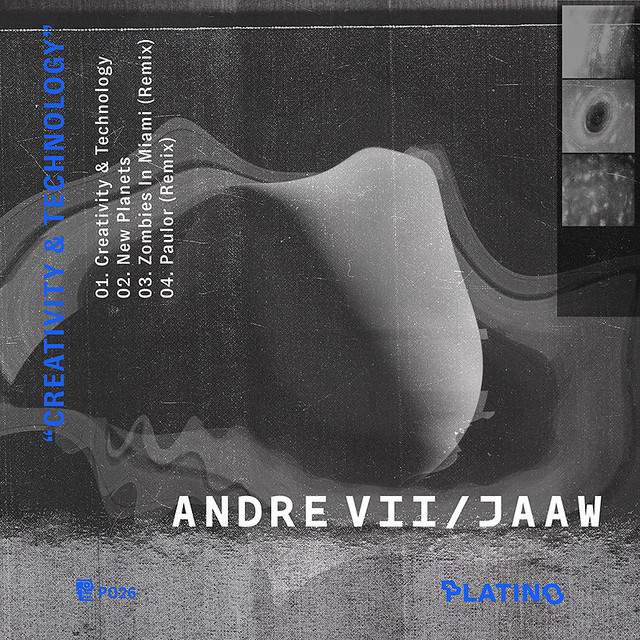 It's been a great a year for Mexican electronic producer André Fernández, aka Andre VII, running Platino Records to its 26th release, with showcases all over the country, and bringing Sonar Festival to Mexico for the first time.
On top, he released a 2-track collaborative EP with fellow Mexican producer Jaaw under Sincopat and a follow-up collaboration in the form of a new cosmic 4-track EP with two remixes from dark-disco and shamanic-italo embassadors Zombies in Miami and another one from Mexico's hottest newcomer, Paulor.
"Creativity & Technology" talks about an outstanding artistic maturity. This extended play is described as an ode to the pursuit of creativity through the use of technological tools. Every single detail of these two tracks creates a perfect symmetry of psychedelic sounds submerged in time and modulation effects. The solid rhythmic structures that gravitates all the details, make this work a unique and innovative listening experience.
Today, we're psyched to share with you the killer remix of "Creativity & Technology" from Zombies in Miami. Expect some dark and hypnotic basslines, piercing guitar power-chords and dreamy atmospheres. Blast it below, exclusively on LAGASTA.
The "Creativity & Technology" EP is out now. Buy it here.