Premiere | Jacques Renault: "Cold Blooded"
Gasboy
Premiere
Jacques Renault: "Cold Blooded"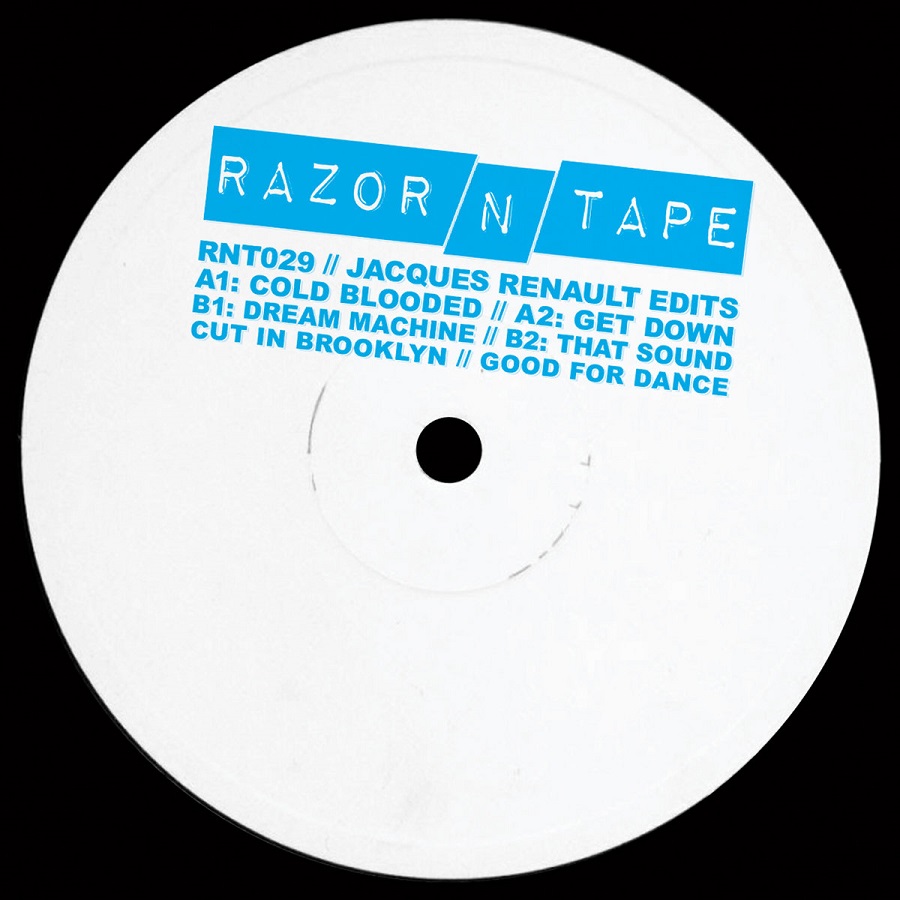 Brooklyn label Razor'n'Tape continues its impressive run of form with another killer 12inch, this time by NYC producer/DJ and maestro of disco edits Jacques Renault. His offering, a four-tracker of finely crafted groovy, disco reworks and soulful vibes, finds our beloved producer delivering some serious dancefloor heat.
Today, we're psyched to premiere the record's A-side cut, "Cold Blooded", a nine-minute disco epic in his trademark style. On "Cold Blooded" sources a classic, focusing on a hypnotic and rhythmic pattern for a solid six minutes before exploding into exuberant soul. It's a a great ride from start to finish and, of course, we'd expect nothing less from Jacques Renault. Stream "Cold Blooded" exclusively on La.Ga.Sta. and ride with us.
The "Jacques Renault Edits" 12"drops on September 1st via Razor'n'Tape.
Pre-order your copy here.