Premiere | Ferrari: "Nene"
Elice Mour
Premiere
Ferrari: "Nene"
Italian producer Andrea Ferrari debuts on Rollover Milano Records.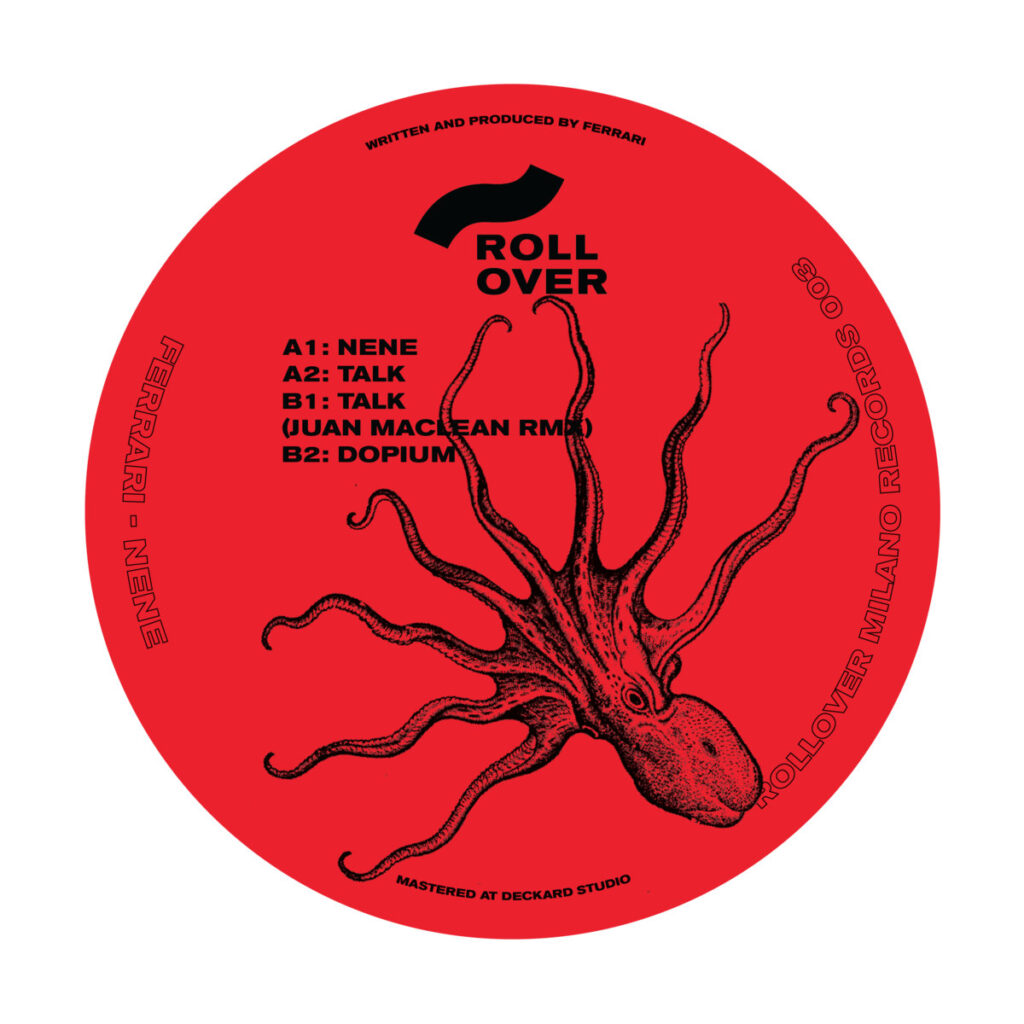 After the success of the recent excellent charity compilation, Rollover Milano Records return with its new release by the latest Italian artist to join the crew: Ferrari. This talented young producer immediately reveals his refined musical taste, validating the expectations linked to his very famous last name.
Born and raised in the outskirts of Milan, Andrea Ferrari began playing drums in post-punk bands at a young age, eventually becoming a producer. His four-track debut EP on Rollover Milano Records embodies all his early influences that defined his teens: Neu!-like dystopian guitars, dreamy Middle-Eastern flutes, and all the typical Norwegian-house/disco basslines, percussion and arpeggios, space rock and ethnic music.
The record includes three original club-ready tracks, and a remix of "Talk" by DFA stalwart Juan MacLean. Today, we're psyched to premiere the EPs title track, a serious percussive dancefloor slammer and all round absolute banger of a tune. Fasten your seatbelt and ride with us!
The "Nene" EP will drop on June 19th via Rollover Milano Records. Pre-order your copy here.