Premiere | Brian Ring: "Stargazer"
Gasboy
Premiere
Brian Ring: "Stargazer"
Brian Ring delivers an uplifting, feel-good slice of Italo-disco heaven perfectly fit for the summer.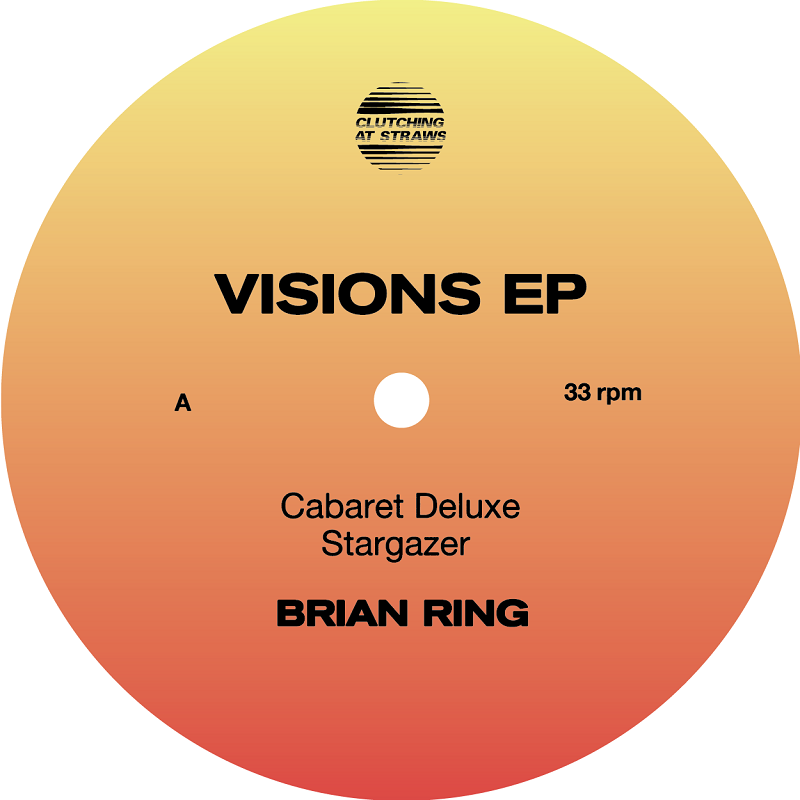 Brian Ring returns with his new EP "Visions".
You can always count on Brian Ring to deliver quality disco-infused house jams. Last year, the talented Irish-born, Berlin-based DJ and producer graced us with his "Journey" EP, a sublime three-tracker and one of his finest works to date. The record's standout cut, the infectious groover "Emperors Dance" made it to our list of Best tracks of 2020. He was also kind enough to contribute an exclusive original track "Aperol Spritz" to our "Late Summer" compilation Vol. 10 (Part I). A highway bliss, "Aperol Spritz" has soundtracked our carefree car rides.
Now, Brian Ring is back with his first release of the year, a new EP titled "Visions", set to drop in April via his own imprint Clutching At Straws. Consisting of four original tracks, the record is an ode to the heroes, creating that certain Joie de Vivre in the new world order. Groovy, infectious, and energetic, the "Visions" EP serve like a bouquet of treats firing on all cylinders. It's brimming with the kind of dancefoor goodness that we've come to expect from Brian Ring.
Before it drops, we are delighted to premiere one our favorutie cuts from the upcoming EP, the glorious track "Stargazer", which finds the producer delivering a uplifting, feel-good slice of Italo-disco heaven perfectly fit for the summer. With tis Italo chords, funk-filled guitar riffs and sun-soaked vibes, Stargazer" reminds us of those long cherished summer days. It's one of those gems that sounds extra lush in the sunshine.
In his own words: "I was noodling away on the synth and ended up laying down those typical Italo chords and the bass really just played itself. The guitar jam chords came next and gave it some bite. I guess there was an intentional intention to make something summery/uplifting/joyous in these times. The 'Visions' EP plays like a buffet of contrasting tracks with some common added ingredients. I feel there's some graceful defiance in the EP too, celebrating club sounds and remembering all the importance that comes along with it especially in a time it needs to be remembered most".
Blast it below exclusively on LAGASTA.
The "Visions" EP arrives on April 20th via Clutching At Straws.
Pre-order it here.