Man Power shares a favourite track
Vangelis R
Man Power

shares a favourite track

A track a day keeps the bad vibes away.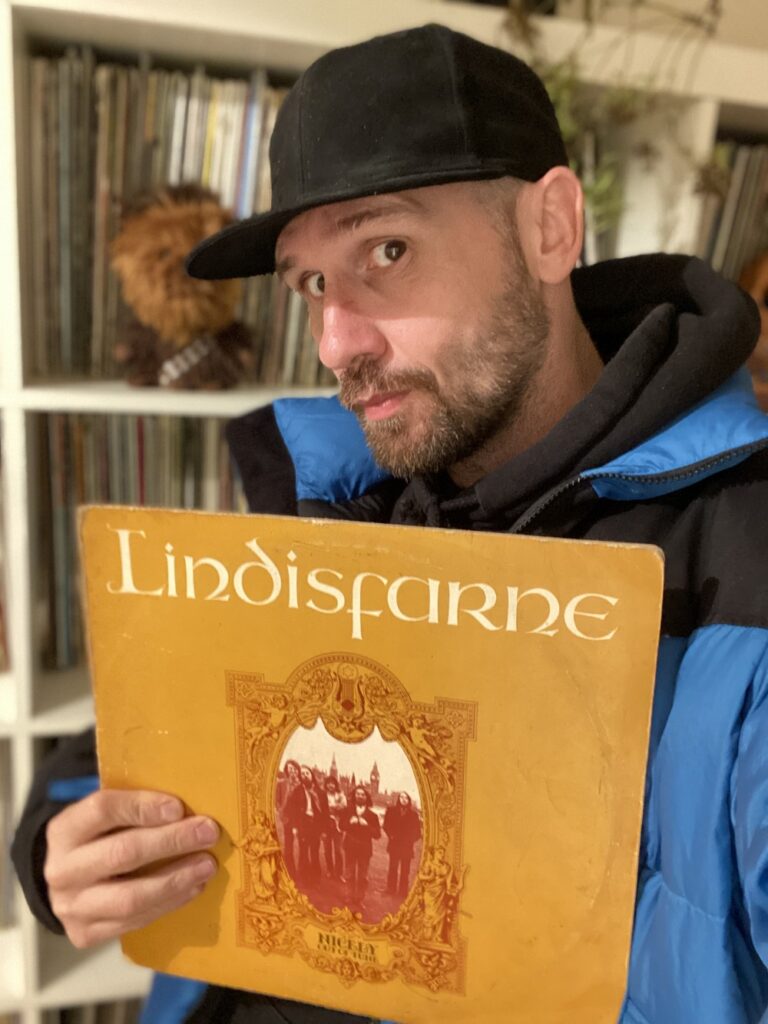 With the current circumstances and the weird, turbulent times all over the globe, we asked our friends to choose a favourite album or a track for these isolated days, and share it with us along with a photo. An album a day keeps the bad vibes away. Stay safe.
Next in line is our beloved Man Power, a production alias for Geoff Kirkwood, a prolific music maker, artist and DJ from the North East of England and the owner of Me Me Me Recordings. Man Power shares with us "Lady Eleanor", a timeless song from Lindisfarne's 1970 classic debut LP "Nicely Out Of Tune".
In his own words, "As I get older I'm learning I care more about my region and my identity as a North Easterner. We're a region that produces so many amazing things, but it often seems that there's an outward agenda to find ways to belittle our achievements: Even George Stephenson, widely hailed as the father of Rail Travel (something which completely changed the world) had to endure sneering laughter at the 'strange' way he talked when he presented himself before the nobility after travelling south to the Houses of Parliament. Lindisfarne seem to be forever associated with one novelty song they did in the 1990s, and a more suspicious person than eye might suggest that people choosing to remember that above the amazing music they'd made for 2 decades prior, was a sign that people still would prefer to ignore the facts about North Easterners in a way that lets them conveniently minimize the amazing contributions my people have made to art, culture, innovation and just about everything else that makes up life in England. 'Lady Eleanor' would be my most played cut on the album."
On December 11th, Man Power will launch a subscription-only label project. Subscribers will get 4 entirely new and completely exclusive tracks each month, as well as additional rarities (edits and alternative versions) and options for discounts on back catalogue bundles. Subscribe here.
Just in case you missed it, grab a free copy of Man Power's sublime track "Tension", exclusively part of the "Late Summer" compilation Vol. 10 [Part II], via LAGASTA's Bandcamp page.