LAGASTA 10 years compilation
Gasboy
LAGASTA 10 years
anniversary compilation
LAGASTA (aka Last Gas Station) turns 10 this year and celebrates its tunefully inspirational road trips through all these years in a very special way: a new compilation of exclusive covers!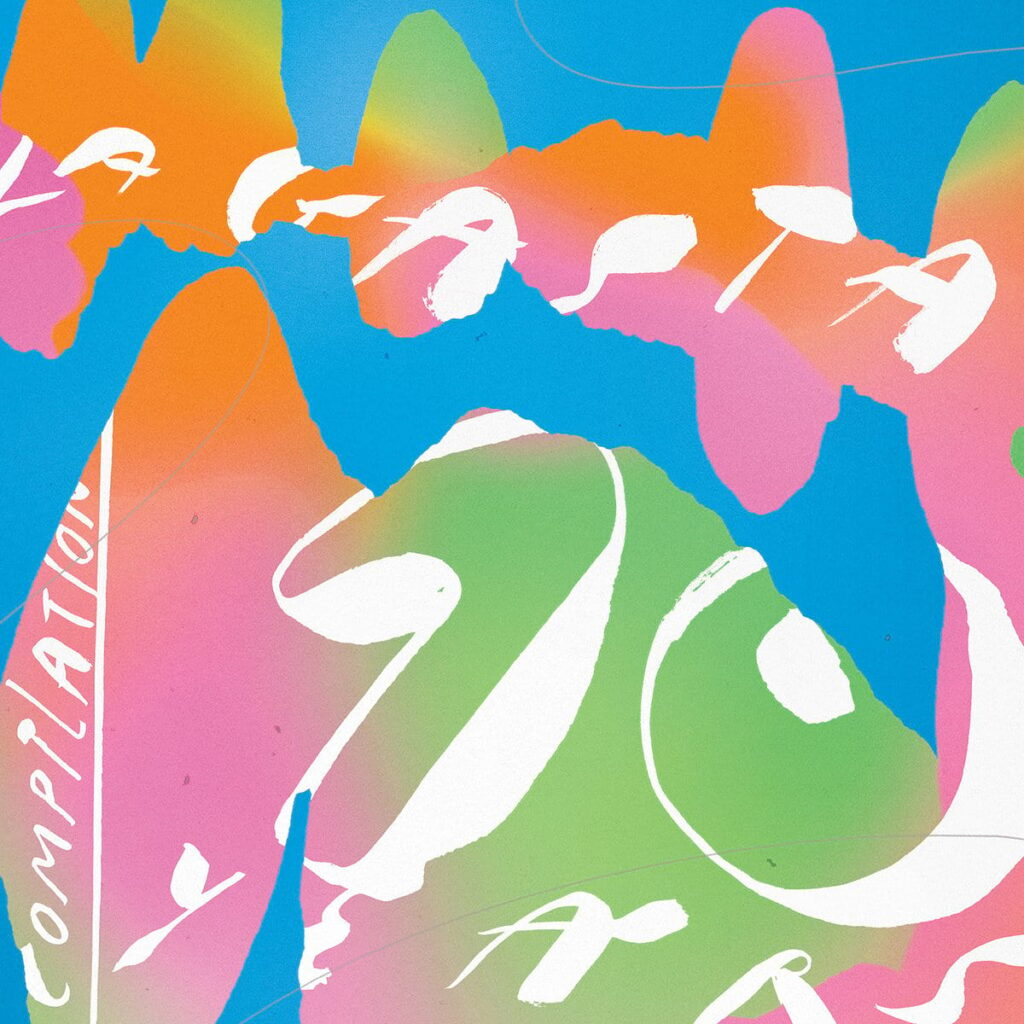 Artwork: Bráulio Amado
Download: LAGASTA's 10 years compilation HERE for the price of an e-mail.
We invited some of our favorite artists and producers, who have been part of LAGASTA's family all these years, to choose a best-loved song of theirs, and make a cover version of it for a new anniversary compilation.
The outcome is an exceptional 15-track compilation that brings the most deserving music to the surface, from George Michael to Siouxsie and the Banshees and from Whitney Houston to Blood Orange. It's a fusion of different decades and music styles.
The compilation is now available as a free download via LAGASTA's Bandcamp, with artwork by one of the most exciting graphic designers today, Portugal-born, NYC-based Bráulio Amado.
SHOUT OUT to all the artists and producers for making it happen.
TRACKLIST
01. Fainting By Numbers – A Different Corner
Hot Chip's Alexis Taylor and Justus Köhncke deliver a sublime electronic cover of George Michael's 1986 classic ballad "A Different Corner" as Fainting By Numbers. We just can't get enough of it…
02. Zombies In Miami – Orient Express
Mexico's finest Zombies In Miami pulled over once again at our station with this outstanding cover of Wish Key's 1983 "Orient Express", tailor made for your next car rides.
03. Amy Douglas – Cities In Dust
Straight from NYC, our beloved Amy Douglas does her magic once again, delivering a great cover of Siouxsie And The Banshees' "Cities In Dust" from their 1986 LP "Tinderbox". Play it loud!
04. Poolside – Strange Overtones (Yuksek Dub)
French electro maverick and Partyfine label founder Yuksek has something special for us, a delicious dud version of Poolside's glorious cover of David Byrne and Brian Eno's "Strange Overtone". That's the way we like it!
05. Curses – This Is The Day
NYC-born, Berlin-based producer and DJ Luca Venezia, better known as Curses, take us for a ride with his brilliant take on his favourite The The song, "This Is The Day".
06. Woolfy Vs. Projections – West End Girls
From LA streets to the Last Gas Station…Californian duo Woolfy Vs. Projections cover Pet Shop Boys' classic "West End Girls" in their own special way. And we absolutely loved it!
07. Pional – Saint
Spanish producer and frequent John Talabot collaborator Miguel Barros, Pional, puts his signature touch on this gorgeous cover of Blood Orange's "Saint".
08.Lauren Flax feat. Kim Ann Foxman – Pleasure Principle (Lauren Flax Revision)
Creep's Lauren Flax revisits her 2014 killer cover of Janet Jackson's 'Pleasure Principle:, featuring Kim Ann Foxman, and the result is really something special. What's not to love.
09. LAGASTA feat. Private Agenda – Love Is A Stranger
LAGASTA's own contribution on the compilation is a cover of their all-time favorite Eurythmics song "Love Is A Stranger", that's been turn into a melodic haunted lullaby with the sensual vocals by Berlin's duo Private Agenda giving the track an emotional approach. Ride with us…
10. Larry Gus – I Miss You variations feat. Polygrains
Yay! Our Greek psych-pop musician Panagiotis Melidis, aka Larry Gus, has made a superb cover of Björk's "I Miss You". Featuring Polygrains, this groove-filled version is laced with infectious layers of percussion. It's so damn good!
11. Benjamin Fröhlich – How Much Are
Permanent Vacation's co-founder Benjamin Fröhlich serves his amazing version on a track that was a big inspiration for him through the years; the 1981 "How Much Are They", an '80s anthem from Jah Wobble/Jaki Liebezeit/Holger Czukay, taken from their 1982 collaborative LP "Full Circle".
12. Luxxury – Self Control
Los Angeles-based producer Blake Robin, aka Luxxury, works his magic on Laura Branigan's 1984 cover of Raf's "Self Control" and transforms it to a piano-driven, sun-drenched beauty, adding new sonic colours to this favourite song of ours, one of the defining songs of the '80s. Just perfect!
13. Slow Hands – Springfield
New York-based musician/producer/DJ Ryan Cavanagh, aka Slow Hands, could not be possibly missing from our anniversary compilation! Take a ride with his splendid cover of Arthur Russell's "Springfield" filled with percussions, handclaps, and sun-kissed disco vibes.
14. Moullinex & Xinobi – Human Fly
Moullinex and Xinobi, the Discotexas label founders, take us for a disco ride straight to Lisbon with their stunning cover of the Cramps classic "Human Fly".
15. Kito Jempere feat. Noteless & Lovvlover – Cherish The (Darkest) Day
This is a truly perfect closer to our 10 years compilation. Kito Jempere delivers a special cover of Sade's 1993 signle "Cherish The Day", taken from her fourth studio album, "Love Deluxe".